In brief
Short takes from this week's news
Short takes from this week's news
Online records earn Land Registry £20m
The Land Registry revealed this week that it is earning an extra £20m a year by moving its transactions online. The agency, which records property and land records, is completing 54% of its transactions online since going live with an internet service in March. The agency has installed an Entrust security server to authenticate the identities of 53,000 customers. The service allows customers to look at plans and title deeds, lodge official searches and request copies.

Download this free guide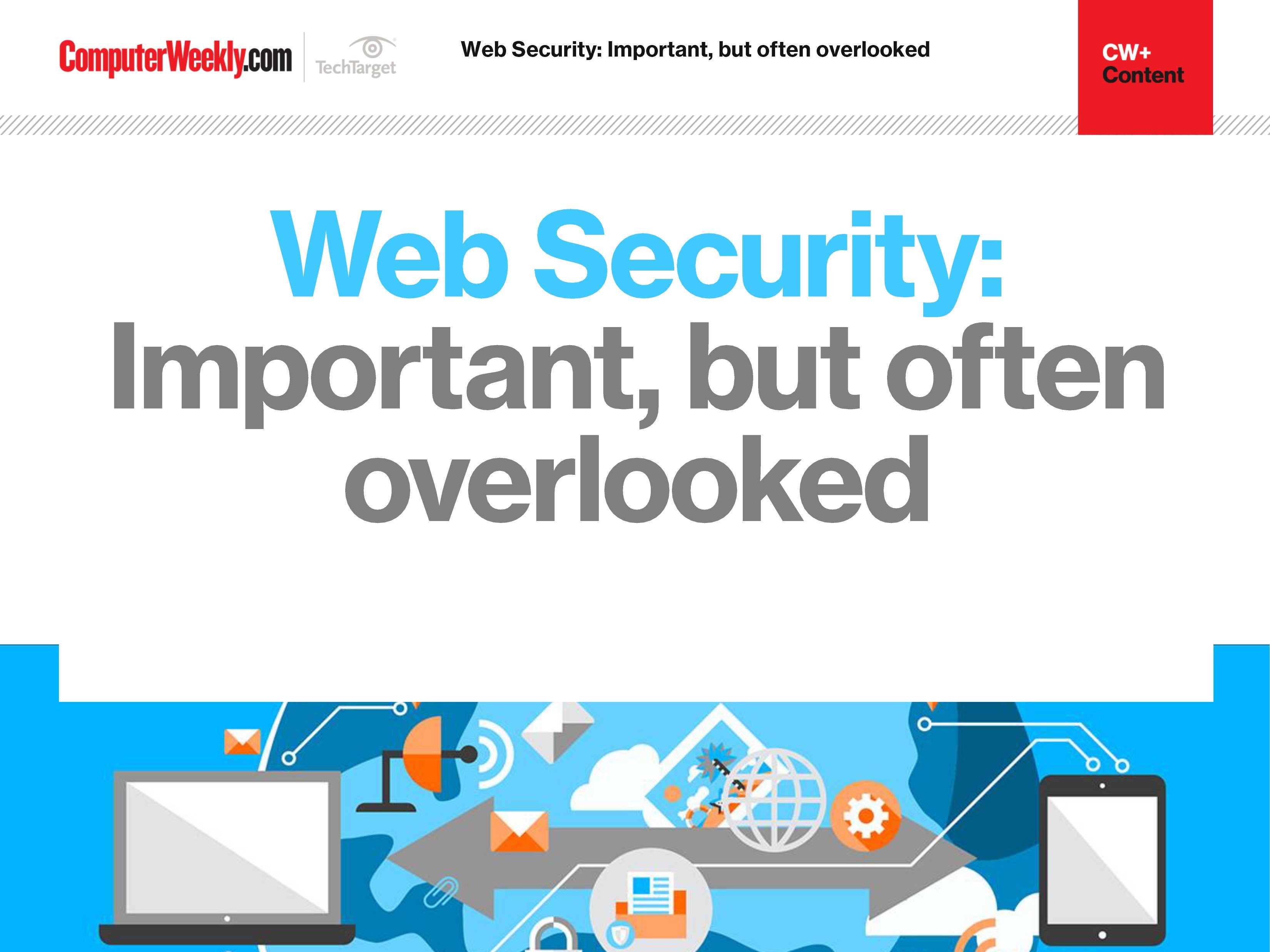 The importance of web security
Join us as we take a look at the different approaches you can take in order to bolster your web security. We find out how to identify and address overlooked web security vulnerabilities, how security controls affect web security assessment results and why web opportunities must be met with appropriate security controls.
BEA releases Diablo for high-volume apps
BEA Systems has unveiled BEA Weblogic Server 9.0, codenamed "Diablo". The server is designed to help companies develop and deploy "very high-volume, minimal-disruption applications in a service oriented architecture", the company said. The simplified development of service oriented applications can help lower development and operational costs, said BEA.
Maslan -C worm attacks Chechen rebel websites
An e-mail virus the Maslan-C worm (W32/Maslan-C) has been discovered by security experts Sophos. It carries the subject line "123" and carries an attached file called "Playgirls2.exe". It is designed to launch a series of denial of service attacks on websites run by Chechen rebel separatists. Recipients who run the attached file and become infected can pass the virus to other e-mail users.
BCS sees boom in new, younger membership
The British Computer Society is pulling in young IT professionals as part of a recruitment drive to boost membership figures. The society has taken in 7,500 new members in the last seven months and said the average age of applicants has fallen from 37 to 29. The boom in new memberships is the result of a drive by the society's chief executive David Clarke to make the society more inclusive.
Yahoo tests PC and web search engine
Yahoo is to start testing a downloadable desktop search application to keep up with rival Google. The California-based web portal said last week it will introduce free software with X1 Technologies. The engine will allow users to search their hard drive, e-mails, Word documents, PDFs, music and photos. The application will be available in early January.
Landesk Software releases security suite
Landesk Software has unveiled the Landesk Security Suite for managing systems and security across enterprises. Security Suite aims to help users manage and defend against threats including malicious attacks, adware, system intrusion and spyware.
Beta testing begins on Windows Server R2
This month, 1,000 selected Microsoft beta testers will begin testing Windows Server 2003 R2, an update to the Windows Server family, which is planned for release next October. A second beta is scheduled for the first half of next year, with the final product filling the gap between Windows Server 2003 and Longhorn, expected in 2007.
Government to carry out inquiry into e-voting
The government is taking its first steps towards electronic voting. The House of Constitutional Affairs will carry out an inquiry next year into the practicalities of e-voting, focusing on the merits of electronic registration versus paper-based registration and whether to set up a national electoral register.
Newham signs £14m contract with HP
The London Borough of Newham has signed a £14m, 10-year deal with HP for its Microsoft Windows and Exchange 2003 IT infrastructure service, which includes design, implementation, Proliant blade servers, storage systems and desktop, laptop and tablet PCs. The server and storage project began in October, with the desktop refresh due to commence in early 2005.
Novell to sell Netline's Openxchange server
Novell is to sell and provide training, maintenance and support for Netline Internet Service's Linux-based Openxchange Server. Novell will drop the SuSE Linux Open-xchange Server. The server supports businesses with flexible groupware functions including e-mail, calendar, contacts, tasks and real-time document storage.
Symantec to acquire Platform Logic
Symantec is to acquire Platform Logic, which produces intrusion detection software. The deal will add Platform Logic's Appfire host intrusion prevention software to Symantec's product line, and will give Symantec the ability to block "zero day" exploits, Trojans and spyware.
Oracle, EMC, Intel and Dell collaborate on grids
Dell, EMC, Intel and Oracle are collaborating on "Project Megagrid" to create a standard approach to building and deploying enterprise computing grids. The project will focus on designing, testing and documenting best practices for building grid infrastructures, the companies said.
BMC system certified for 10g Application Server
BMC Software's Remedy Action Request System has been certified with Oracle Application Server 10g, allowing users to define, manage, and deploy business services and composite applications on grid architectures. Users can use the Action Request system to automate and maintain their Oracle-based business processes, BMC said.
Training course offered for move from 8i to 10g
Oracle University, an online training centre, is offering a "bridge" course and certification for Oracle certified professionals who want to migrate from Oracle8i to Oracle Database 10g. The course, Oracle Database 10g: New Features for Oracle8i DBAs, will be available in January 2005.
Oracle App Server gets security accreditation
The Oracle Cryptographic Libraries Secure Sockets Layer component of Oracle Application Server 10g has been validated to FIPS 140-2 Level 2, a US government security standard.
Read more on Antivirus, firewall and IDS products