US Air Force awards Lockheed $70m storage technology deal
The US Air Force has contracted with aerospace company Lockheed Martin to install storage area networks (SAN) and...

Download this free guide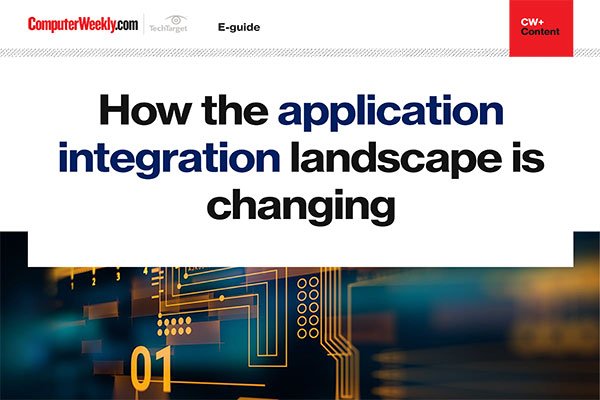 8 ways in which the application integration lanscape is evolving
We take a look at how technologies like Distributed Computing and the Common Object Model have been refined into web services, service-oriented architecture and composable applications and microservices.

The US Air Force has contracted with aerospace company Lockheed Martin to install storage area networks (SAN) and network-attached storage (NAS) at 12 US bases to prepare for a massive server consolidation and disaster recovery effort, in a deal worth $70m (£46m)



According to Lockheed Martin Systems Integration, a division of Lockheed Martin, the SAN/NAS architecture will use Hewlett-Packard's StorageWorks systems, which HP garnered from its recent acquisition of Compaq.

The SANs will be constructed with Compaq Computer's Enterprise Virtual Array and Enterprise Modular Array, as well as switches from Brocade Communications Systems.

HP will provide between 750TB and one petabyte (one petabyte is equivalent to 1,000 terabytes) of storage capacity over the next five years for the Air Force Materiel Command (AFMC), which is responsible for clothing and equipment.

The base contract with Lockheed, worth between $20m (£13m) to $30m (£19.7m), is for one year, with an option to renew each year for another four years. The deal gave the Air Force more flexibility in rolling out the storage networks, according to Steven Ahlbin, IT services program manager at Lockheed Martin.

Each of the 12 bases will have unique architectures, with some using a consolidated server model, while others will use a logical consolidation method, tying servers together via the network.

The storage roll-out, which will begin with Edwards Air Force Base, will include a fully redundant architecture and use storage management software from Veritas Software.

Veritas is supplying its SanPoint control suite, Volume Manager and NetBackup software for backup and recovery, virtualisation (or the pooling of physical discs), data replication, volume management and server clustering.

"We didn't just offer some hardware and software, but instead showed the Air Force how we could architect integrated solutions to ensure high availability," said Bruce Klein, vice-president of national federal sales and marketing at HP's public sector division.
Read more on Integration software and middleware