SaaS adoption rate by SMBs underrated
SMBs overcome security concerns and begin to readily adopt on-demand software model.
Adoption of Software as a Service (SaaS) among small to midsized firms is steadily on the rise, despite their concern over security and reliability, according to a new report from IDC.
I think adoption is far more advanced than is being readily reported.
Jeff Kaplan
managing directorTHINKstrategies Inc.
The report, which polled 614 small businesses and 418 medium-sized businesses, found that SaaS has strong growth potential, with 5.1% of small firms and 15.2% of medium-sized firms planning to move forward with a SaaS solution within the next 12 months.

"SaaS is intuitively appealing as a method of software delivery to SMBs, but they have not been adopting SaaS as quickly as originally anticipated," said Merle Sandler, senior research analyst for Framingham, Mass.-based IDC's SMB Markets program.

Download this free guide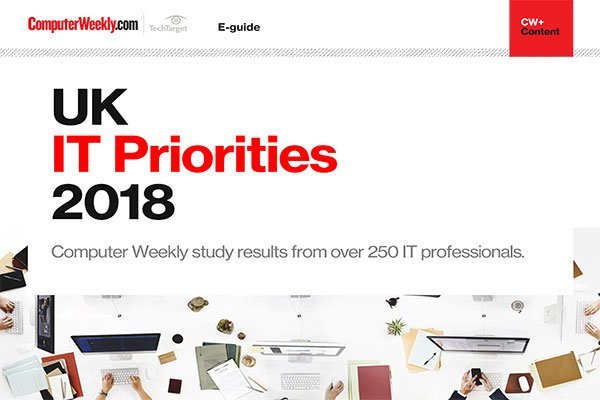 UK IT Priorities 2018 survey results
Download this e-guide to discover the results of our 2018 UK IT Priorities survey, where IT leaders shared with us what they are going to be investing in over the coming 12 months.

But while some experts agree that security concerns are valid, they said they're not necessarily preventing small and medium-sized businesses (SMBs) from adopting the on-demand model.

"I think adoption is far more advanced than is being readily reported," said Jeff Kaplan, managing director of THINKstrategies Inc., a Wellesley, Mass.-based SaaS consultancy.

"There are so many people that are adopting SaaS and learning that security is better than in the past -- so that issue is a valid question and it's important to ask, but it's no longer the primary question," Kaplan said.

Since it first came on the scene, SaaS, a software distribution model in which applications are hosted by a vendor or service provider and made available to customers over a network, typically the Internet, has been considered a pure SMB play. The idea of getting high-end business software via the Internet -- pay as you go via a credit card, seems a natural fit for the SMB.

Indeed, the ability to pay for capabilities as needed is the main factor encouraging SMBs to use the remote software delivery model, Sandler said. Adding new users without difficulty and easing the workload of the IT staff are factors nearly as important for medium-sized businesses.

What SMBs are most concerned about is the functionality, Kaplan said. What they're finding is it's not just simpler and less expensive, it also adds a whole layer of application opportunity they couldn't get from legacy apps.

"A lot are having a revelation."

According to Stamford, Conn.-based research firm Gartner Inc., the global SaaS market is expected to grow to $19.3 billion by 2011, tripling in size from the $6.3 billion it was in 2006. IDC predicts SaaS will be worth $10.7 billion by 2009.

Kaplan said his polls found that interest in SaaS has jumped to more than 40%.

"The fact is, it's more pervasive, especially at the high end, but that's not to belittle what's happening at the low end."

Let us know what you think about the story; email: Kate Evans-Correia, News Director
Read more on IT for small and medium-sized enterprises (SME)