Opinion: The reluctance of the channel to move to cloud-based backup
There are several reasons why the channel should be encouraging customers using old technology to move to cloud-based backup.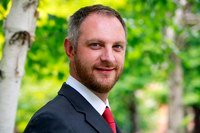 There are several reasons why the channel should be encouraging customers using old technology to move to cloud-based backup. says Eoin Blacklock, Managing Director, KeepItSafe (pictured).

In IDC's recent 'Digital Universe' report, it was noted that digital information levels are continuing to double on a yearly basis. Naturally, the backup market has benefited from this exponential increase in the volume of data organisations are creating and storing. After all, with data forming such a valuable element of any modern business operation, its loss is becoming an increasingly big problem for many organisations, and companies of all kinds are keen to protect this valuable commercial asset. The channel has traditionally met this demand by promoting the use of tape and other hardware based backup solutions. The assumption is that the finite capacity of physical backup will guarantee repeat business. As their customers' information reserves continue to grow, in theory, so too will their demand for additional backup. However, this business model has several flaws.

Perhaps the biggest drawback of selling tape comes directly from its increasing redundancy as a backup format. It is essentially a 60 year old technology and is notoriously unreliable. So unreliable in fact, that Gartner states an astonishing 71% of all tape restores result in some form of failure. The knock-on effect of this high level of backup collapse is a huge amount of call outs and maintenance requests piled upon those who have provided this outdated technology.

Resellers cannot expect to just make a clean sale and then hear no more about it. Instead, more often than not, they are drawn into a continuous cycle of repairing, maintaining and attempting to restore faulty backup tapes. What's more, constantly buying new hardware is expensive and with budgets already stretched, many businesses may be tempted to save money, not invest in new tapes when needed and run the risks of not backing up. When you take all of this into account, the concept of guaranteeing repeat business through the selling of tape, quickly reveals itself as a costly and time consuming ordeal.

In contrast, cloud based backup services offer the channel a real solution to the shortcomings of tape. From a company's point of view, the reliable provision of automated backup to the cloud is far less troublesome than relying on time consuming and unreliable tape systems. Furthermore, by replacing the need to physically back up data onto tapes, businesses can also significantly reduce the capacity for human error - the trigger for nearly all cases of data loss and theft. Many organisations, however, are still wary of putting their trust in a third party, citing security and the fact that they don't know exactly where their data is being held as their primary concerns.

To counter this, the channel must do their homework and partner with a reputable company. It's crucial to check the facts and ensure your chosen online backup partner ticks all the boxes and shows diligence where due. Unfortunately many do not, for example some don't even consider security to be their problem. A reputable provider should offer high levels of encryption as well as using multiple data centres to ensure that all backed up information is kept as secure as possible. By ensuring customer satisfaction in this way, online backup solutions help establish resellers as trusted advisers, while also allowing them to concentrate their efforts on growth, rather than wasting valuable time repairing archaic and troublesome tape systems.

Moreover, the reseller's business opportunities, particularly in terms of up-selling, are greatly increased by the adoption of online backup solutions. For example, when supplied through the cloud, disaster recovery - traditionally an expensive and complex technology - can become a realistic and cost effective option, available to those smaller enterprises who could not afford it before.

By scratching at the surfaces of their current operations, the channel will undoubtedly find that cloud based backup will offer them a great deal more than tape.