Opinion: Proper decorum for the meeting of the future
Chris Barrow, advanced technologies marketing manager at Avaya, talks video-conferencing novices through the etiquette of appearing on camera. It is often said that there is no second chance to make a first impression.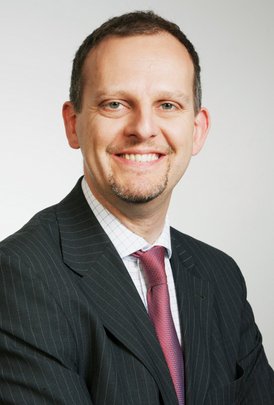 Chris Barrow, advanced technologies marketing manager at Avaya, talks video-conferencing novices through the etiquette of appearing on camera.
It is often said that there is no second chance to make a first impression. This is certainly true for resellers when customers want to start organising meetings via a video-conference call.
The advantages - cutting CO2 emissions, increasing efficiency and fostering professional relationships - are well known. Yet when using video-conferencing, many employees are still reluctant to 'work it' in front of the camera.
Video-conferencing has many benefits including enabling businesses to collaborate in real time and delivering a personal touch while reducing travel costs.
To ensure customers make the most of it, etiquette for collaborating by video needs to take centre stage in management and HR. For the channel this is an added opportunity to support customers by ensuring they have the right attitude and skills to take full advantage of all the benefits VC can offer. More than setting up specific training sessions or providing ongoing guidance on the technology, resellers can add an extra string to their bow by offering advice for videoconference such as the guidelines below.
Set-up for success?
Ultimately, a video-conference call is a face-to-face meeting, so staff should devote as much care and attention to it as they would with any other meeting. Proper meetings aren't held in someone's cluttered office or the corridor, neither should a video-conference. Keeping this in mind will help maintain the professional character of the meeting and will help participants avoid the temptation of "multi-tasking" by eating lunch or doing emails. In a mobile setting this also means ensuring participants are somewhere fairly private and quiet.
As a result, video-conference calls will become a whole lot more productive.
Participants in video-conferences also need to feel comfortable with the equipment. Schedule in some time to have a "practice round" to familiarise everybody and set-up of the system. Training programmes offered by resellers for example can help conquer the fear of the unknown and ensure everyone is comfortable during actual meetings. This will boost confidence on the part of the users.
Setting out a clear agenda and pointers for the call in advance can also ensure a good meeting. The element of surprise rarely works for video-conferencing, as it simply leads to dead air - making the meeting awkward for all. Instead, if everyone knows what to expect, who will be present and the objectives for the call, participants will feel a lot more relaxed and ready to get involved.
Dress the part
When it comes to video-conferencing, it's best to play it safe. Staff should be reminded that they should dress as they would for an in-person meeting. This is especially important when doing international business with countries that have different standards of dress. Also, participants should avoid stripes and patterns as they tend to vibrate on camera - as well as solid white which can make people look ghostly.
Queen's English
Clear enunciation is crucial in video-conferencing. A little preparation, training, and practice will go a long way, so staff should be encouraged to become comfortable with speaking loudly and clearly. This is particularly critical with people whose first language is not English. In this case it is best to avoid catchphrases or jargon.
Additionally, the mute button should only be used carefully and tactfully as, just like in an in-person meeting, it's disconcerting to see team members having a side conversation. Other useful tips include making eye contact with the camera and with other participants, using names to direct questions to specific people and avoiding excessive background noise.
Movers and shakers
Many people get more nervous than usual when speaking in front of a camera. It's always worth reminding people to stay calm, relaxed and appear natural, as often an important point or message gets lost if the speaker is fidgeting or nervous.
Share the benefits
Once everyone is on board and video-conferencing has successfully become part of the way organisations do business, it's important to not forget to share the benefits with everyone, thank them for their efforts and stay available for ongoing support.
Video-conferencing can help customers save money on travel expenses, reduce the carbon footprint of an organisation or clinch more deals. Resellers can play an important role in this by offering training and support to maximise these benefits.
Don't let fear of the unknown make customers' video-conferencing equipment sit gathering dust in the corner while they are still racking up travel costs. With the right technology, attitude, and resources embracing video-conferencing will help employees and employers create a more productive way of collaborating and doing business.
Read more on Network Infrastructure Solutions and Services