Tender mercies
Buying products and services through on-line tendering is fast becoming the way to buy equipment quickly and economically....

Download this free guide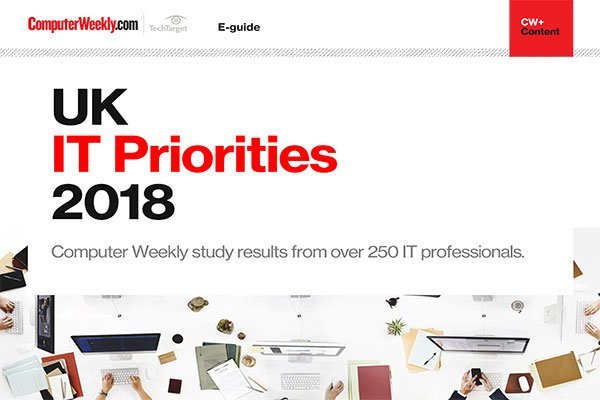 UK IT Priorities 2018 survey results
Download this e-guide to discover the results of our 2018 UK IT Priorities survey, where IT leaders shared with us what they are going to be investing in over the coming 12 months.

By submitting your personal information, you agree that TechTarget and its partners may contact you regarding relevant content, products and special offers.

You also agree that your personal information may be transferred and processed in the United States, and that you have read and agree to the Terms of Use and the Privacy Policy.

Buying products and services through on-line tendering is fast becoming the way to buy equipment quickly and economically. Acequote, which runs an on-line marketplace, gives details of a recent example from its case book.



Name of Client: Zenith Media (UK)

Type of Business: Zenith Media is a leading global Media Communications Agency operating for a wide range of advertisers, providing strategic media planning, buying, and multi-national coordination services.

Size of Client's Company: Zenith's worldwide network currently comprises 88 offices in 45 countries, between them billing almost $10bn.

Details of the voice and data network request posted on Acequote.com:
'We are looking to source a supplier for the following telephony and networking products and services. We would like to stress that this is an extremely urgent requirement, and we would appreciate a swift and detailed response for our request as a whole.'


To supply Samsung DCS which will include: ISDN 30 Interface SO Bus Interface 32 Digital Extension Ports 15 x 12 Button Display 15 x Standard Phones 4 Analogue Extension Ports 4 Port Integral Voicemail Installation System Programming User Training First Year Maintenance.



Internet Browsing for Workstations via NT Proxy Server consisting of: Microsoft Proxy Server Version 2, Supporting 10 clients/Users US Robotics Courier/Terminal Adapter ISDN2 Connection for 64K or 128K connection (postcodeCF15) Installation of Client Browsers Installation and Configuration.



To Supply Server Based Email System consisting of: Microsoft Exchange Server Version 5.5 Installation and Configuration for 10 Users Configuration for Outlook/Exchange Client (Users) additional items: 'Exchange' POP3 - POP3 Mailbox Routing Software Allows the automatic distribution of POP3 Mail with MSES Installation and Configuration.



Supply the Lan Infrastructure consisting of: Netgear 24 Port 10/100Mbps Network Hub Rack Mounting Internal Power Supply Installation and Configuration Qty 30 Dual Category 5 outlets Cabled back to central Wall Mounting Cabinet (subject to a detailed site survey) additional items: 30 Coloured Patch Leads 2Mtr and 5Mtr Set To allow the easy visual identification of data links.



Supply Workstations and Network Cards which must include: 5 ASI Fujitsu Workstations Pentium 3 650Mhz 128MB Ram 10GB HDD CD-Rom & Business Audio Keyboard & Mouse ; Standard 17" SVGA Colour Monitor Network Interface Card; Windows 98 Microsoft Office 2000 Small Business Edition Installation, Configuration and First Years Maintenance. Additional items: 5 10/100Mbps Network Interface Card PCI Interface Installation & Configuration.



Workgroup Printer and Remote Access System consisting of: Brother HL2060N Networked Workgroup Laser Printer with Print Resolution up to 1200dpi. Integrated Network Card Up to 20 Page per minute Installation, Configuration and Sharing for Users with First Years Maintenance. 2 Symantec PC-Anywhere Host/Remote Each with 56K/V90 External Modem Installation and Configuration Or Above Configuration, but using - D-Link ISDN2 Router and Terminal Adapter In place of modems (will give faster access/connection).


Level of Response: The request received seven quotes from UK Resellers and Solution Providers, in the three working days that the request was published on Acequote.

Range of prices/estimates quoted: The quotes for the complete solution ranged from £37,000 up to £46,000.


Resolve's resolve
The Winning Supplier: Resolve-IT Technical Services Ltd is based in Monmouth South Wales, which specialises in computer systems set-up and management.

Timescale of implementation: The total project took six weeks to complete from placing the request on Acequote, and the final project cost was approximately £40,000, with the Acequote service being free of charge to Zenith.

Comment from Client: 'We have had a very good working relationship with Resolve-IT, based on a true partnership approach. This has clearly been aided by Acequote's marketplace and its interactive communication abilities which allowed the whole process to be completed in a much smaller time-scale than planned for,' said a spokesperson for Zenith Media.
Read more on Data centre hardware