UKtech50 2015: The most influential people in UK IT - read all our coverage
Read all our coverage of the UKtech50 2015 - Computer Weekly's annual list of the most influential people in UK IT
Introduction
Computer Weekly has announced the sixth annual UKtech50, our definitive list of the movers and shakers in UK IT - the CIOs, industry executives, public servants and business leaders driving the role of technology in the UK economy.
Our aim was to identify the 50 most influential leaders in UK IT. An expert judging panel representing every aspect of the IT profession helped decide the results – along with a reader vote – to determine who holds the most influence over the future of the UK technology sector in the next 12 months – and hence the future of IT professionals across the country.
Read here all our coverage - including articles, interviews and videos of the CIO speakers at our event to announce the UKtech50 list.
1

UKtech50

-
UKtech50 2015 - selecting the 50 most influential people in UK IT
Computer Weekly announced the people who made it into our annual list of the leaders shaping the future of the UK's digital economy
2

The winner

-
UKtech50 2015 - the winner: BT chief executive Gavin Patterson
BT's CEO Gavin Patterson was voted as the most influential person in UK IT for 2015
News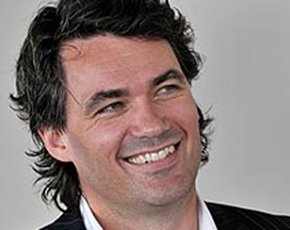 Computer Weekly talked to the UKtech50 winner about the future of the UK's digital economy and the role that BT plays in growing the sector Continue Reading
Video
Watch BT CEO Gavin Patterson give his acceptance speech on being announced as the most influential person in UK IT for 2015 Continue Reading

Download this free guide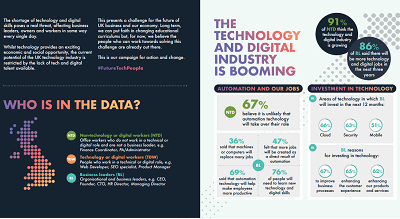 Infographic: How to future-proof UK technology
There is no doubt that the technology industry is booming right now, bringing with it exciting social and economic opportunities. However, there is a real fear that the UK industry may be stunted due to the lack of talent available. This e-guide helps to break down the future fears and expectations of dozens of business leaders and tech workers.
3

Rising stars

-
UKtech50 - the rising stars
Find out who the UKtech50 judges selected as their rising stars of 2015
News
We selected five up-and-coming IT leaders who will be future candidates for the UKtech50 list of the most influential people in UK IT Continue Reading
4

One great idea

-
UKtech50 event - sharing great CIO ideas
We invited some of the UK's top CIOs to share one great idea with their peers, at our UKtech50 event. Watch videos of the speakers here.
5

Ezine

-
Computer Weekly magazine - special UKtech50 issue
Computer Weekly published a special issue of its regular digital magazine to celebrate the 50 most influential people in UK IT
E-Zine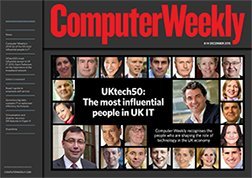 In this issue of Computer Weekly, we announced our sixth annual UKtech50 list of the 50 most influential people in UK IT, and talk to this year's winner – BT chief executive Gavin Patterson, about the challenges facing the telecoms giant in 2016. Read the issue now. Continue Reading
6

Expert views

-
A word from our sponsors
Executives from our UKtech50 headline sponsors - Microsoft, Oracle and Infosys - give their perspectives on the latest technology trends
News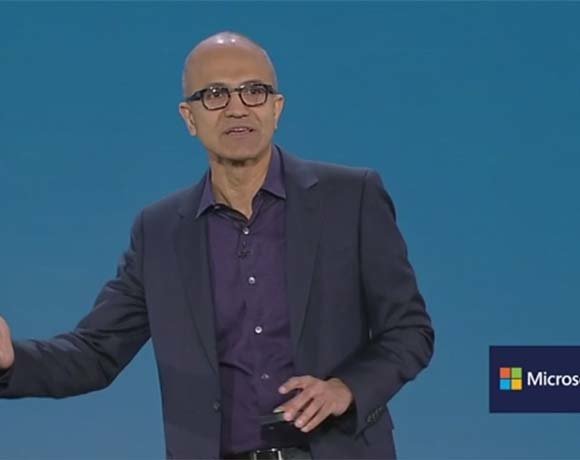 Digitisation may the buzzword business leaders are trying to grasp, but Microsoft has begun its journey to build a digitisation product portfolio Continue Reading
News
Larry Ellison promoted his company's cloud services and berated rivals in his opening keynote at Oracle OpenWorld 2015 Continue Reading
E-Handbook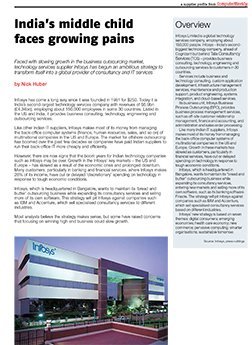 This 6 page special report from Computer Weekly gives you the key facts on Infosys, its strategy, products and services and financial performance Continue Reading