Essential guide to securing hybrid IT infrastructure
Tackling security challenges when moving to a hybrid cloud architecture
Introduction
Security is a constant for any IT architecture, but when moving to a hybrid IT infrastructure, new challenges open up from extending on-premise systems into the public cloud. The greater the potential attack surface, the higher the risk. In this essential guide, we examine the key security considerations for infrastructure, networks, data and hybrid cloud.

1

Hybrid infrastructure

-
Server and datacentre security
Servers and datacentres are prime targets for cyber attacks if not adequately protected. Find out the key challenges when securing hybrid infrastructure
2

Networking

-
Network security
The network is at the heart of an effective hybrid IT infrastructure - and securing the network is key to managing risk. Find out about the issues and potential solutions

Download this free guide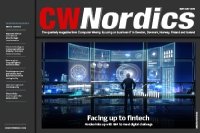 CW Nordics: Nordea links up with IBM to meet fintech challenge
Discover how IBM's €473m managed services contract with Nordea reflects an increasing trend among Nordic banks to outsource more of their IT to help meet the challenge of fintechs.
3

Data protection

-
Data security and GDPR
Securing data across a hybrid IT infrastructure is the primary responsibility of any organisation - and especially as the EU's General Data Protection Regulation (GDPR) puts a focus on securely managing personal data
4

Hybrid cloud

-
Hybrid cloud security
Using public cloud services introduces additional security considerations, especially when combined with on-premise IT in a hybrid infrastructure