A call for culture change in tech
Nora Zeidan, senior software engineer and young mother, works at Thomsons Online Benefits and discusses how a concerted effort needs to be made by educational institutions and industry leading organisations to bridge the talent gap in the tech sector.
There seems to be little dispute that employers across sectors are crying out for technology talent. According to the latest KPMG/Markit Tech Monitor UK report, nearly 44% of UK tech firms plan to hire more staff in the forthcoming year. Supply can simply not meet demand, and with recent research indicating that the UK IT skills shortage could be placing our economic growth at risk, the urgency with which this problem must be addressed cannot be denied.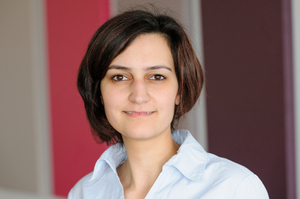 To avoid suffering as a result of this talent shortage, tech companies will need to mine untapped demographic resources – and by this, I mean women. At present women only make up 19.1% of the total employed in IT related roles. In a scenario where the gender gap disappears and women help fill empty IT roles, the net benefit to the UK economy is estimated at £2.6 billion.
Which brings us on to the critical question: Why are there not more women in tech? Research indicates that, up until GCSEs, the numbers of boys and girls studying STEM subjects are roughly equal. However, reach A-levels, and the number of girls that continue significantly decreases. This year, only one in ten students taking A-level computing were female.
There have been a number of suggestions as to why this is the case, with perhaps one of the most persuasive being that there is a stigma attached to STEM subjects – that they are somehow seen as 'male'. During mid-teens, when young women are already acutely self-aware, this can act as a significant deterrent to them taking these subjects. Furthermore, research undertaken by female tech agency, Lady Geek, specifically demonstrates the negative connotations of working in the tech industry to GCSE age individuals. The study, which asked participants to draw and describe what a person in gaming looks like, generated descriptions including 'slightly overweight', 'boring' and perhaps most critically 'man'. Mostly negative terms, and unlikely to be qualities a 15 year old female is desperate to emulate.
This research indicates that students have a negative perception of those working in tech but also (and perhaps more critically), that even for those of school age, industry image can have significant influence on their subject – and by default career choice. School-age sterotyping may be easy to dismiss, but technology companies should do so at their peril. After all, these individuals are potentially their workforce of the future. The challenge is that there's often a prevailing masculine culture that needs to be addressed if organisations are to make the tech industry attractive to school girls and skilled female graduates alike.
Ironically, it is in their well-intentioned drive to attract talent that I see tech organisations making the biggest faux pas. With the competition for talent so fierce, it's unsurprising that companies are pulling out all the stops to fashion a fun, creative, youthful brand image. We've seen high profile tech companies such as Facebook, Groupon and Skype, acting as very public advocates of the 'cool' office movement. Employees have Guitar Hero and Xbox 360, for example. However, while these certainly create a new type of workplace, my concern is that it's one overly masculine in style.
This could be completely unintentional, or simply representative of the fact that more men work in technology. Meanwhile, the influence these organisations wield means that where they go, many smaller firms will follow. As a consequence, technological wizardry seems to come hand-in-hand with a pool table, hammock, and obligatory slide.
Our recent Global Employee Benefits Watch report surveying HR professionals in large firms across 48 different industries including tech found that 38% of businesses cited difficulty in providing a flexible global benefits strategy for different demographics. Only 4% of respondents offered on-site facilities such as changing stations and on-site child care. Meanwhile flexible working was only offered across all locations in one third (37%) of businesses polled. If tech companies want to solve the skills shortage through increasing the number of women working in IT, they need to start seriously considering what their brand looks like to prospective female employees – of all ages. For the percentage of females working in IT to increase, there needs to be a culture change led from the top down – starting with industry leading organisations.
Part of the reason I'm so passionate about this is that, as a senior software engineer at Thomsons Online Benefits, I know that tech companies can be fantastic places for women to work. On a day-to-day basis I liaise with my team and product owners to make visions into virtual reality. Beyond this, working in and with technology has allowed me to work flexibly and become a young mother whilst still progressing my career. I also know that a diverse workforce can contribute real business value. Take Norway as an example, and the improvements many of its organisations have seen, in terms of better risk management and increased profits, following the legal requirement that at least 40 percent of listed company board members are women.
I, personally, have always wanted a career in technology and nothing is going to change that. However, if all firms – large and small – are serious about accommodating my ambition and those of other women, some do have to consider their proposition and flexible benefits package from a female perspective. This is not just a question of creating a more diverse workforce for the sake of it, but one of engaging a demographic with the potential to make a significant positive impact on the UK economy – now, and in the future.