The US has run out of Zeroes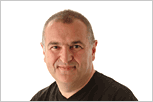 That's Zeroes not Heroes.
Last year we stayed in a hotel very close to Times Sq, and I was taken by the famous debt clock – it keeps track of the enormous US national debt. Recent events have caused it a fairly major problem.
'The digital counter marks the national debt level, but when that passed the $10 trillion point last month, the sign could not display the full amount.
The board was erected to highlight the $2.7 trillion level of debt in 1989.

The clock's owners say two more zeros will be added, allowing the clock to record a quadrillion dollars of debt.'
Its going to be replaced but they are not adding one Zero they are adding two!
That truly is an alarming prediction