IT in Europe: Storage Edition e-zine
In this e-zine, learn about data backup, recovery, archiving, storage virtualisation and storage management best practices, key issues about cloud storage, and more.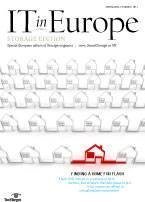 Whether you're looking for the best technology to back up, recover or archive your data or are searching for the best ways to implement storage virtualisation, our IT in Europe: Storage Edition e-zine is geared toward addressing UK storage professionals' day-to-day challenges. This quarterly e-publication includes information on important data storage issues, including support for virtual servers and virtual desktops, storage management, and cloud storage.

Download this free guide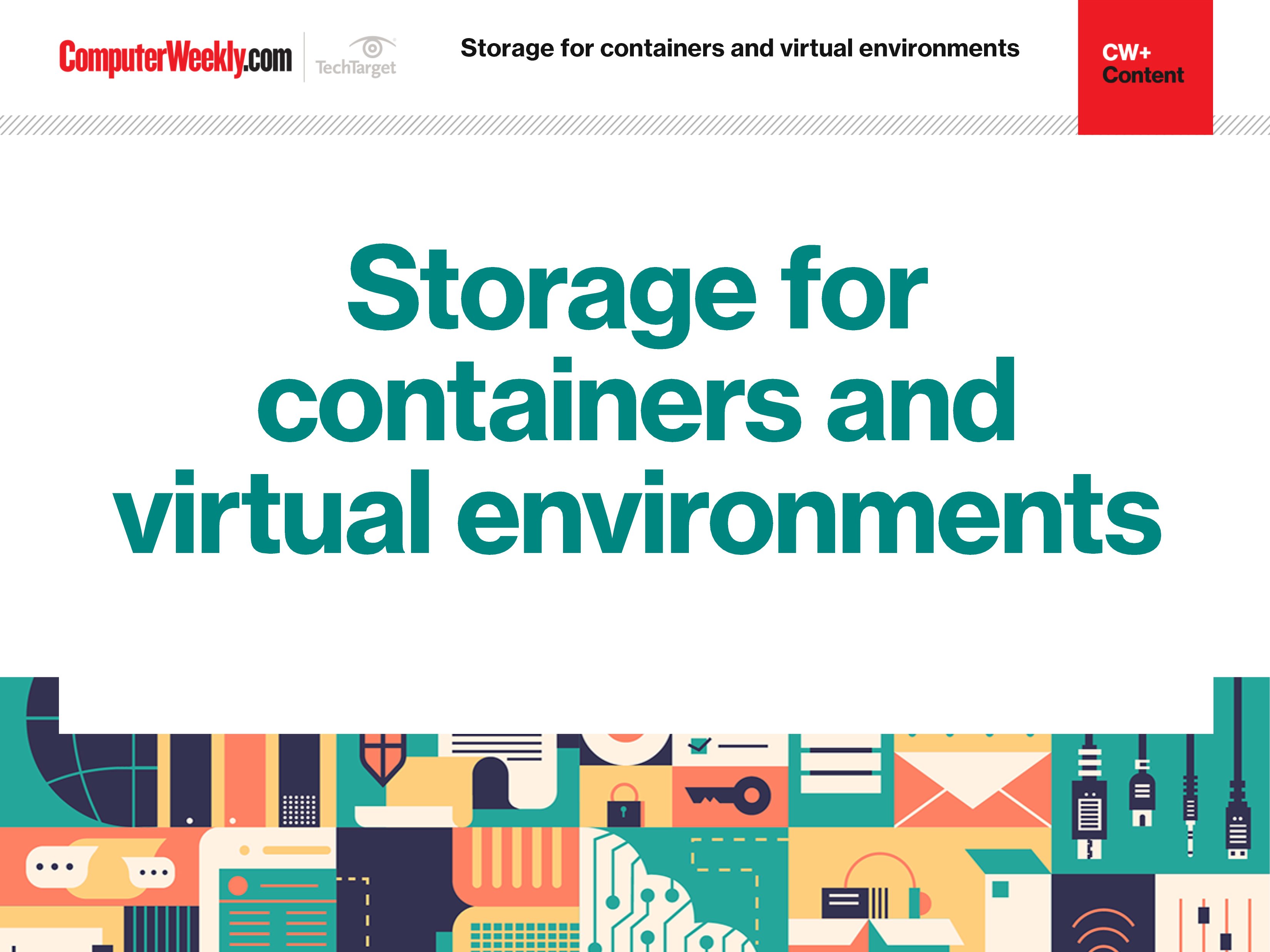 Top tips for managing storage in a virtual server environment
Get a complete run-through of the main choices in data storage for containers, look at the essentials of virtual server storage and learn about storage performance in virtual server and desktop environments.
By submitting your personal information, you agree that TechTarget and its partners may contact you regarding relevant content, products and special offers.
You also agree that your personal information may be transferred and processed in the United States, and that you have read and agree to the Terms of Use and the Privacy Policy.
In the spring issue of IT in Europe: Storage Edition, read about three European IT shops that have implemented enterprise flash for virtualisation and get a status report on solid-state storage. And get advice on whether cloud backup is viable for the enterprise and learn about your current options for storage networking. Plus, commentary from some of our storage experts: Antony Adshead, Rich Castagna, Jon Toigo and Jeff Boles.
Commoditisation trend poised to change storage landscape dramatically
Vendor consolidation is a fact of economic life since the bigger a company is, the more it can push economies of scale. The cloud is threatening to accelerate this consolidation significantly.
Enterprise flash: 3 implementation options for virtualisation
Enterprise flash now comes in a variety of form factors aimed at speeding I/O beyond what's possible with spinning disk in server and desktop virtualisation scenarios.
Status report: Solid-state storage
Solid-state storage has carved out a niche in the storage ecosystem, establishing itself as a viable alternative for high-performance applications.
Cloud backup is ready for the enterprise
Cloud backup services have seen increased adoption by SMBs, but with a choice of methods and tighter controls, cloud backup is now also a viable enterprise alternative.
Storage networking alternatives
All the old standards -- FC, iSCSI and NAS -- are still going strong, but FCoE and virtualised I/O are waiting in the wings to help remake our storage networks.
Determining the real cost of storage
Vendors tout dollars per gigabyte per I/O, but figuring out what a data storage system will really cost your company is a much more complicated process.
Occupy storage!
Data storage technologies are getting better, but storage vendors may just be up to their old tricks.
"Big data" conspiracy theories abound
Could the latest and greatest buzzword in the storage biz be killing off some of the most useful storage technologies around?
Where will storage be in five years' time?
Server virtualisation is challenging the fundamental model of shared storage.
Object storage helps users tame ballooning data stores
Learn how two European IT organisations are using object storage to gain control over massive file stores while overcoming the challenges of RAID.
Managing storage for virtual server environments
New tools and plug-ins provide single-console management of both virtual servers and storage.
Backing up virtual servers: Traditional apps and new tools
Most IT shops still rely on traditional backup apps with their server clients to back up VMs, but that approach has limitations. Today, there are plenty of good alternatives.
10 quick and easy ways to boost storage performance
Don't let capacity concerns or virtual servers bog down the performance of your storage systems. Here are 10 ways to pump up the performance.
Your new storage vendor might be VMware
VMware's latest releases suggest it would like to encroach on storage vendors' turf.
Solid-state goes mainstream
If you judge a technology by the products that crop up around it, it's pretty hard to argue that solid-state storage hasn't reached a certain level of maturity.
Open source: Storage users break free of vendor lock-in
Open source storage frees users of the need for proprietary software on top of commodity disk. Read how UK IT departments have used it to gain cost-saving advantages.
Thin provisioning in depth
Thin provisioning can help you get the most out of your disk capacity, but you need to know how it works.
Exchange 2010 and storage systems
The latest version of Exchange Server has some significant changes that will impact the storage supporting the mail system. Here's what you need to know.
Backup for remote and mobile devices
The problem of backing up remote site servers and mobile computing devices has been with us awhile. It's time to get a handle on remote backups.
Tape makes a comeback (but was it ever gone?)
Somebody's spreading rumors about the death of tape, but there's plenty of life left in tape tech.
Where is the cloud storage market headed?
Break down the cloud storage services market and you'll find players both big and small jockeying for position in key segments.
Server virtualisation and disaster recovery: A perfect match
By liberating servers from hardware, server virtualisation is the perfect method for creating secondary sites that can get up and running quickly after disaster strikes.
Snapshots: The alternative backup method
How do you beat the backup window? Use snapshots and you can forget about it completely.
Hybrid cloud storage
Hybrid cloud storage provides the best of both worlds—local storage tightly integrated with the cloud.
Using NAS for virtual machines
Common wisdom says you need block storage for virtual servers, but with most hypervisors supporting the NFS protocol, NAS may work just as well.
VMware storage issues could be solved by your array
Anyone who has struggled with configuring storage for VMware will be happy to hear help is on the way.
Three vendors still stalking storage virtualisation
Overwhelmed by all the buzz around virtualisation? There are still solid alternatives to virtualising storage systems.
And here's a look inside the spring edition.
Data deduplication: A natural partner to backup
Applying data deduping technology in backup operations reduces the amount of data to be backed up and saves storage capacity. Find out how UK IT organizations such as Ordnance Survey, OncoreIT and CMC Markets are taking advantage of data deduping in their backup infrastructures.
Everything you need to know about vSphere and data storage
VMware addressed data storage shortcomings with its 2009 release of vSphere, including new features such as support for FCoE and enhancements in thin provisioning. This article takes a look at how each of vSphere's enhancements will affect your environment.
Hot technologies for 2011
2011 will likely bring about new breed of storage technologies in the data centre. In this story, we look at six up-and-coming technologies, including primary storage data reduction, scale-out NAS and cloud storage, in detail.
Storage vendors stacking the deck
On top of trends such as the move toward disk and the increased interaction with virtual server technologies, the IT industry is exhibiting a massive shift, with storage vendors creating server-to-application proprietary stacks. Read about whether leverage is in the hands of the vendor or the user.
Could cloud be the new tape?
Find out how, as IT organizations continue to employ disk and data deduping, such backup processes could lead to integration with cloud storage services.
Read more on Storage management and strategy