Methodology: The Indian CIO Salary and Career Survey, 2012
Here are the details about how we conducted India's first CIO Salary and Career Survey, as well as the respondent profile.
This Content Component encountered an error
The Indian CIO Salary and Career Survey, 2012: The full package
The data for 'The Indian CIO Salary and Career Survey 2012' was collected through online research initiatives carried out by SearchCIO.in. The target respondents were interviewed using a detailed questionnaire during Q4 of 2011 (October-December 2011).

Download this free guide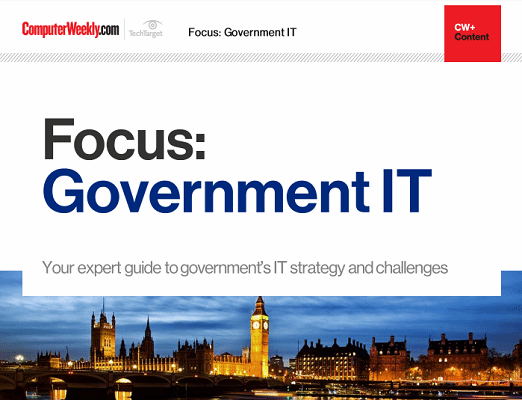 Government IT in post-Brexit Britain
Get an expert look at the government's ideas for a prosperous post-Brexit Britain as well as its ambitious 5G strategy. Features an interview with Sarah Wilkinson, chief data, digital and technology officer at the Home Office.
By submitting your personal information, you agree that TechTarget and its partners may contact you regarding relevant content, products and special offers.
You also agree that your personal information may be transferred and processed in the United States, and that you have read and agree to the Terms of Use and the Privacy Policy.
The target respondents' profile for the survey was set at 'IT heads'. All survey participants found to be lower in rank, function, or designation, were disqualified. In all, 155 inputs qualified as independent valid responses.
Respondent profile
Of this total respondent universe, 31% are senior IT executives with designations such as senior vice president (SVP), executive vice president (EVP), vice president (VP), chief information officer (CIO), chief technology officer (CTO) and chief information security officer (CISO). About 7% of them are Group CIOs. The largest portion of the pie (62%) is held by officials designated as 'IT heads', with one or more persons directly reporting to them. (Figure 1. What's your job title?)
A: Group CIO

B: Senior IT executive (VP, EVP, SVP, CIO, CTO, CISO, etc.)

C: IT head (with one or more direct reports)
Figure 1: What's your job title?
It's essential to understand that in many Indian public sector undertakings and manufacturing companies, the head of IT rarely gets the 'CIO' designation. In order to get clarity on the role played by each of the respondents, SearchCIO.in asked them to further specify their reporting hierarchy. (Figure 2. Whom do you report to?)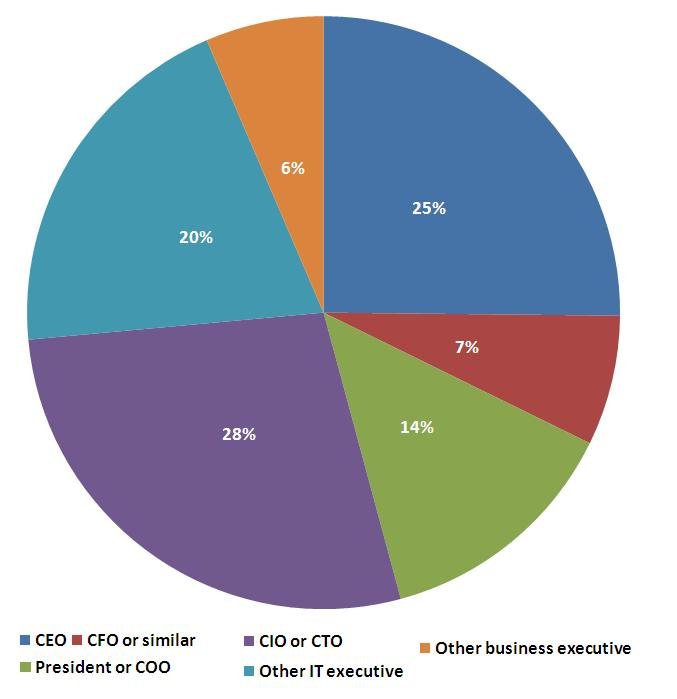 Figure 2. Whom do you report to?
This data shows that although all the respondents are not designated as 'CIO', 46% report to top management -- in effect, functioning as IT decision makers. The rest of the pie (54%) constitutes IT heads with one or more direct reports. Of the respondent universe, 61% work in Indian companies, and the rest in multinationals.