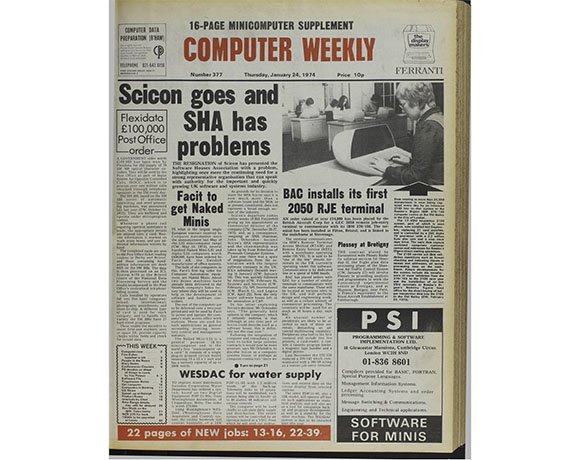 Source:
The National Museum of Computing
On the front page of the January 24 1974 edition of Computer Weekly our top story was about a software house called Scicon, which resigned from industry body, the Software House Association, a group that was established to represent the UK software industry.
We also covered the £100,000 order made by the Post Office for a system called ISOCC (Systems for Operator Controlled Calls), to process one million operator handled telephone calls.
On page 2 Computer Weekly editorial discussed a new book, whose author did not believe the computer industry was anything special.
The National Museum of Computing has a full copy of every print edition of Computer Weekly since our first in September 1966, and is now digitising the archive.
More articles from the Computer Weekly archive