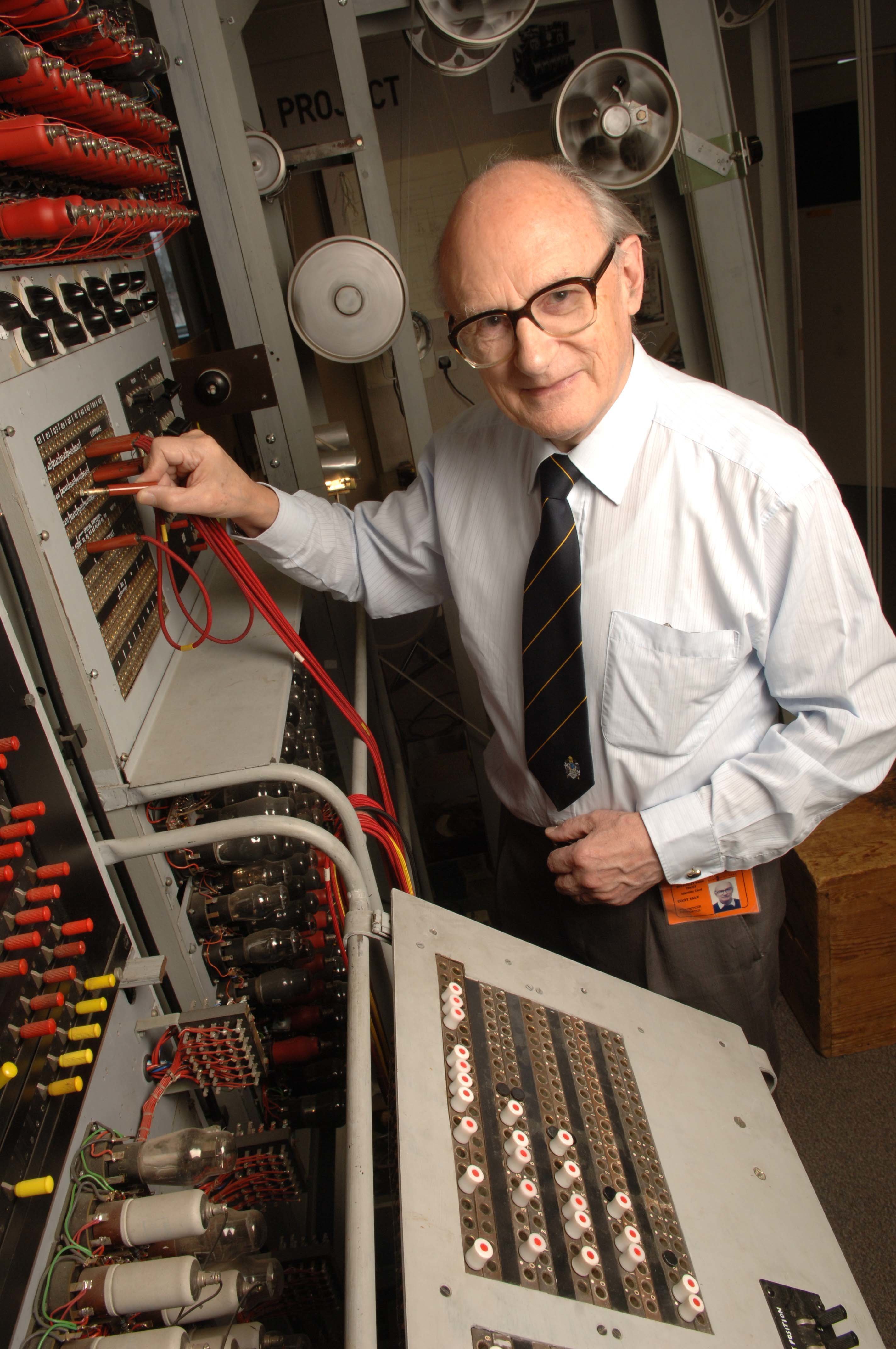 Source:
www.colossusonline.org
Tony Sale led the Colossus rebuild team. He started in the early 1990s and the task took 15 years. Tony was a trustee at The National Museum of Computing (TNMOC), but sadly died in August last year. Tony was involved in the early stages of the new Colossus Gallery planning just before his death.
The original Colossus, designed by a team with Tommy Flowers at the helm and first operational at Bletchley Park in 1944, was used to help decipher encrypted messages between Hitler and his generals during World War II. The intelligence gained from ten of these Colossus computers is claimed to have shortened the war by two years, thus saving countless thousands of lives.