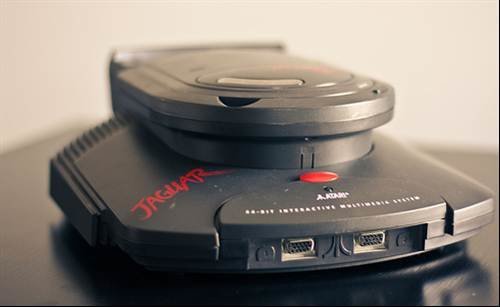 Source:
JunctionEight on Flickr
Atari Jaguar CD
The Atari Jaguar was launched in September 1994 but was nowhere near as popular as the Sega MegaDrive and Super Nintendo.

The CD add-on, nicknamed the 'toilet bowl' for obvious visual (not practical) reasons, was introduced a year later. However it didn't sell any more than 20,000 units, which was less than one CD add-on for every 10 consoles sold.

Lasted: however long it took to sell the only 20,000 units ever made.
A year ago HP spent billions buying up Palm with a view to venturing into the world of tablets and smartphones, only to announce a few days ago that it is discontinuing its consumer-oriented computer business.

The decision to focus on profitable enterprise-based technology and software led to the HP Touchpad being axed after 55 days on sale. The demise of the Touchpad and other WebOS devices has prompted Computer Weekly to compile a list of other notable gadget failures.
See also: