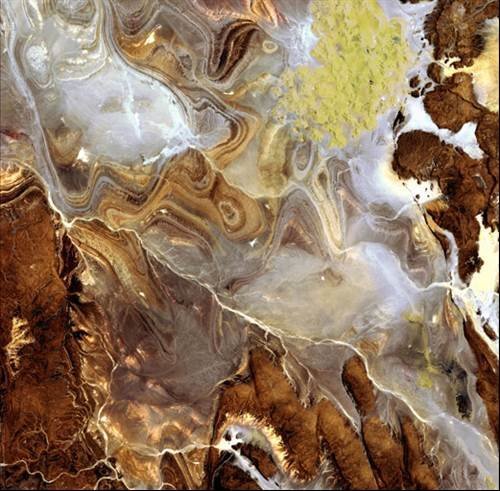 Source:
European Space Agency
Algerian Sahara
The ESA Earth Observation satellites monitor the natural world gaining valuable insight into the impact of climate change, melting ice, wild fires, and deforestation among other natural phenomena.
The European Space Agency (ESA) is using an IP wide area network (Wan) from Interoute to link up its 13 sites with bandwidth of between 1.5Mbps and 500Mbps. EAS will enable it to store and secure valuable environmental satellite data.
"An efficient and secure distribution network with very large bandwidth is essential to effectively gather, archive and distribute the large amount of data from the European satellite missions related to Earth observation, to co-ordinate around ground facilities throughout Europe and co-operate with most European ground-segment operators," said Eugenia Forcada-Arregui, head of the EOP Ground Segment Strategy Management Office at the ESA.
This picture gallery shows examples of the satellite images stored and secured on the network. See, for example, the Icelandic volcano ash cloud that is causing the airline industry such trouble (picture 2) as well as the devastating oil splill in the Gulf of Mexico (picture 7).