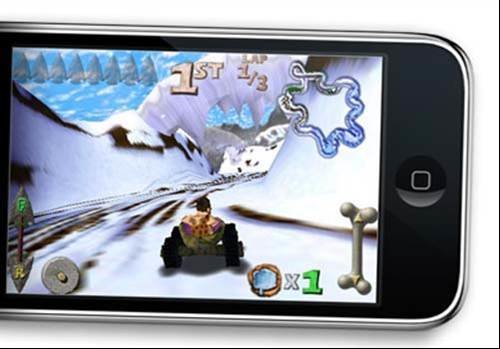 Source:
Pangea Software
Cro Mag Rally
Those travelling alone, or choosing to ignore their fellow passengers, can vent their travel anger by playing this caveman driving experience.
Workers in the UK are used to trains running late, but the recent cold spell really pushed the boundaries.
If you are not waiting on a freezing platform, you are sitting on a stationary train or staring at a seemingly endless line of brake lights.
Computer Weekly has already outlined the best iPhone apps for business and the best-selling iPhone apps - now we present the best iPhone apps for victims of travel chaos.