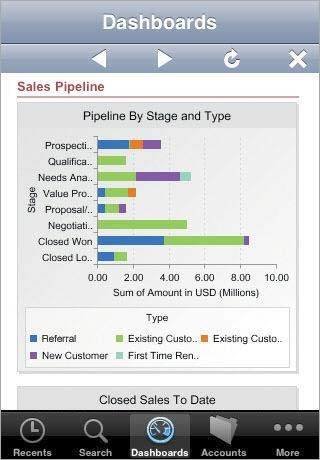 Source:
App Store
One for business An Apple iPhone app for everyone
Salesforce Mobile gives mobile business people access to all the information they need. It can help salespeople log sales, analyse trends and respond quickly to new leads.
Apple has confirmed that there are now over 100,000 software applications available on it App Store software catalogue.
The catalogue, which sells software for iPhones, was launched in July 2008.
But what is in the App Store? In July, when the App Store reached its first birthday, we selected 12 useful business applications. Now, to celebrate the 100,000 applications milestone, Computer Weekly has pulled together a list of apps that should include something for everyone.