Tender mercies
Buying products and services through on-line tendering is fast becoming the way to buy equipment quickly and economically....
This Article Covers
RELATED TOPICS

Download this free guide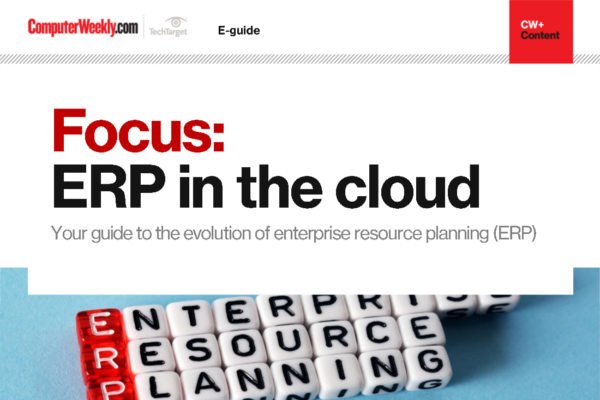 Are you keeping up with the ERP evolution?
Read about the new best practices for the ERP systems and how to tackle the growth of ERP integrations.
By submitting your personal information, you agree that TechTarget and its partners may contact you regarding relevant content, products and special offers.
You also agree that your personal information may be transferred and processed in the United States, and that you have read and agree to the Terms of Use and the Privacy Policy.

Buying products and services through on-line tendering is fast becoming the way to buy equipment quickly and economically. Acequote.com, which runs an on-line marketplace, gives details of a recent example from its case book.



Name of client: Abbey Holford Rowe

Type of business: Abbey Holford Rowe is a major national architectural based practice. In addition to its core discipline of architecture, the practice is also able to provide a wide range of additional design, property and surveying services.

Size of client's company: Abbey Holford Rowe employs over 400 staff in its seven UK and Dubai offices.

Details of recent request posted on Acequote.com:
'We require 400 Microsoft Office XP upgrade licenses. We are currently running Office 2000 and are looking to upgrade our software in time for the October release of Windows XP. We are looking for the best way of doing the upgrade, and require suggestions from suppliers as to how we should go about the upgrade including; the cheapest way of upgrading 400 users, the easiest way of upgrading 400 users, and whether it is cheaper or easier to get all of the licences in one go, or through a rollout between now and October. We require pricing for XP Standard and XP Professional.'

Level of response: The request received four quotes from UK resellers in the four days that it was published on the Acequote Marketplace.

Range of prices/estimates quoted: The prices quoted ranged from £49,100 to £51,250

Comment from supplier: 'Since we began using Acequote in March 2001, we have been presented with a broad range of business opportunities, with customers that we would not otherwise have had the opportunity to do business with. Our on-going relationship with Abbey Holford Rowe is just one example of our success with not only winning, but satisfying our customers. The interactive marketplace helps us to manage these relationships effectively,' said Matt Ward, sales manager, Softcat.

Comment from Acequote: 'The name of the game for a business-to-business marketplace like Acequote is functionality our buyers need to post up a request for their IT goods and services fast and receive a range of responses from suppliers just as efficiently,' commented Helga St Blaize, Acequote.com co-founder.

No. 1 reseller, Softcat
The winning supplier: Softcat is a major Microsoft licensing reseller, and is supplier to thousands of UK Business.

Timescale of implementation: Having already established a firm relationship with Softcat as a preferred supplier, once the quotes had been received and evaluated, Abbey Holford Rowe were able to quickly and easily close the deal with Softcat. A Microsoft OSL Agreement was arranged for the requirement with the buyer receiving the products well within the timescale specified for the purchase.

Comment from buyer: 'We first used Acequote in August 2000, for a request for 100 Symantec PCAnywhere v9.2 Host Only Licenses. Softcat was in fact one of the three suppliers who quoted to us, and having made this purchase from them, we have used them subsequently as a preferred supplier.' said Abbey Holford Rowe's IT Purchasing Manager. 'We have since used the service on 14 occasions for purchasing a range of IT equipment and services, including HP Printers, AutoCad Software and Network Cabling Services, among others.'
Read more on Business applications