Council of users helps Microsoft reshape models


John Riley
A dozen top UK users, including Marks & Spencer, the Woolwich and Credit Suisse First Boston, have directly helped reshape...
This Article Covers
RELATED TOPICS
John Riley
A dozen top UK users, including Marks & Spencer, the Woolwich and Credit Suisse First Boston, have directly helped reshape Microsoft's business and support models for mission critical operations.

Download this free guide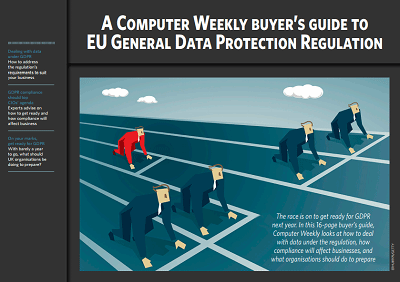 Computer Weekly's Buyer's Guide to GDPR
The race is on to get ready for GDPR next year. Computer Weekly looks at how to deal with data under the regulation, how compliance will affect businesses, and what organisations should do to prepare.
Simon Brown, director of Microsoft UK's Enterprise Group, said that the UK-based Data Centre Advisory Council had taught his company that 70% of the IT agenda is about people and process - not technology.
"Thanks to the research, we've worked out best practice in the data centre for mission critical systems," he said speaking last week at the anniversary of the council's foundation.
He added that the council had provided a "significant steer for what we've been doing."
Developments include, for example, enabling key users with a problem to get directly to product developers within two hours, skipping the escalation process.
The council, comprising NatWest, Hyder, Scottish Power, Astra Zeneca, EDS/Inland Revenue, Reuters, the Central Computer and Telecomm-unications Agency (CCTA) and Marconi; as well as the Woolwich, Marks & Spencer and Credit Suisse First Boston, unanimously affirm that Microsoft's top developers are listening hard to corporate users.
"I thought it was a PR stunt when Microsoft asked me a year ago to join the council to advise them on what to do to build an industrial strength data centre," said Gary Crowther, head of IS operations at Reuters. "They have been listening and acting on what we've been advising."
Mori Tehrani, head of European IT infrastructure for Credit Suisse First Boston's fixed income derivatives services, welcomed the direct contact with Microsoft's developers in Seattle. This has helped him in designing the implementation of his Active Directory which is now in pilot.
Full implementation is expected in autumn this year, followed by a global roll-out over ten months.
The collaboration also delivered a guide to best practice standards for service management, and enabled the creation of the Microsoft Operation Framework, which guides users on mission critical optimisation.
Read more on Data centre hardware