Over the course of the last 12 months there has been an increased amount of discussion around the process of business relationship management (BRM). 
While this was a "new" process in last year's ITIL 2011 edition, it is certainly not new to many organisations. In fact as a concept at the very least, it's been about for a long time across many different parts of any business. However, it does seem that BRM is now just starting to take hold for many in the IT service management (ITSM) world.
Are you thinking about BRM?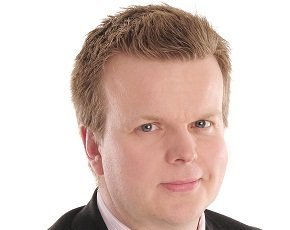 One of our most respected speakers, Matthew Burrows, was recently invited to present at an event for the Service Desk Institute, discussing the future of the service desk. During the presentation, he asked the audience a few questions, such as which processes they were involved in. No-one mentioned BRM, despite the fact that direct contact with customers was probably the most prominent interaction between service provider and customer – often the only contact. Even when he asked the attendees whether anyone thought the service desk should be involved in BRM, only three people put their hand up. And one of those was fellow presenter, Andrea Kis from Macmillan Cancer Support, who had a particularly passionate view of the role of the service desk in BRM.
BRM vs CRM
BRM brings the realisation that IT and ITSM are here for one reason – they help deliver business goals.

Ben Clacy, CEO, itSMF UK
According to Kis, at some point in our lives we can all be both customers and service providers. The ability to see both sides of the coin will help us to understand that business relationship management and client/customer relationship management (CRM) are different, yet must work hand in hand. Understanding the nature of the difference, and how these relationship management roles complement each other, is very important. BRM is more of an advocate for customers, but its role normally exists internally within the service provider. This role is generally embraced by key players in the IT department, such as the service delivery manager or the service desk team, and is often free from excessive external influences like key performance indicators (KPIs) and sales budgets. CRM, however, is often an external role, heavily influenced by the agenda and requirements of a third-party company whose end goal and motivations are very different from those of an internal player.
The biggest single thing that BRM brings is the realisation that ultimately IT and ITSM are here for one reason – they help deliver business goals. We've talked about business IT integration and business IT alignment for a long time and it's long overdue that we realise we're just part of a business and have the same responsibilities that all other departments do in helping that business flourish, or at the moment at least survive.
Opportunities to innovate
Having said that, we have the edge on a lot of other departments in that we have a clear opportunity to innovate for our businesses. That opportunity and the way we use it is vast - we are at the cutting edge if we want to be. Over the coming years we could make a real difference to our businesses if we genuinely understand what the business strategy is and how IT can use innovation to help to deliver on strategic goals – and stretch beyond them to deliver even more. In a time when the economy is still struggling, companies that can become efficient and effective survive, but those that innovate can lead.
Ben Clacy (pictured) is chief executive of the IT Service Management Forum (itSMF UK).
Email Alerts
Register now to receive ComputerWeekly.com IT-related news, guides and more, delivered to your inbox.
By submitting your personal information, you agree to receive emails regarding relevant products and special offers from TechTarget and its partners. You also agree that your personal information may be transferred and processed in the United States, and that you have read and agree to the
Terms of Use
and the
Privacy Policy
.
This was first published in July 2012