Patryk Kosmider - Fotolia
Departmental plans focus on skills and innovation
Government departments have published their single departmental plans, highlighting the need for innovation, skills and digital – and the requirements of Brexit
The government has published its single departmental plans, setting out the priorities for each government department.
The plans focus on subjects such as Brexit and innovation across the country, with many departments highlighting the need for collaboration, skills and digital services as key to ensuring a strong economy over the next few years.

Download this free guide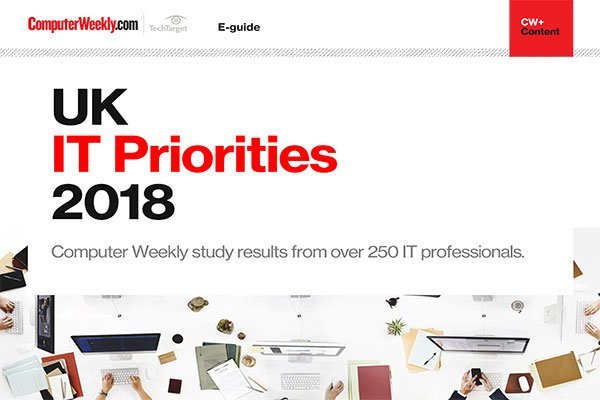 UK IT Priorities 2018 survey results
Download this e-guide to discover the results of our 2018 UK IT Priorities survey, where IT leaders shared with us what they are going to be investing in over the coming 12 months.
By submitting your personal information, you agree that TechTarget and its partners may contact you regarding relevant content, products and special offers.
You also agree that your personal information may be transferred and processed in the United States, and that you have read and agree to the Terms of Use and the Privacy Policy.
One of the key issues around Brexit has been the roll-out of digital systems at the border to cope with the changes.
This include the Home Office's Digital Services at the Border (DSAB) programme, which replaced the failed e-Borders programme and aims to introduce IT systems to secure the UK's borders.
The Home Office's departmental plan said the department will "continue to invest in systems that give us data in advance about people intending to come to this country, so that they can be checked against our records, including roll-out of the DSAB programme".
It is also focusing on the roll-out of e-gates and digitising e-visas, as well as considering introducing an electronic travel authority scheme, similar to the US's ESTA (Electronic System for Travel Authorization), as well as establishing a virtual national security academy to ensure employees have the right skills in place.
HM Revenue and Customs (HMRC) is focusing on implementing its new customs declaration system (CDS) so it will be ready for changes to customs after the UK leaves the EU (European Union).
Both projects have been under scrutiny recently. The Home Office project has suffered long-term delays, and although it is on track to go live in 2019, there are concerns that this is unlikely to happen. HMRC's CDS project has also raised concerns, because despite HMRC having reached the halfway point of its development work, the department still cannot guarantee that the system will be ready by March 2019.
A recent Public Accounts Committee report found that of the 85 IT systems at the UK border, 30 will need to be either replaced or changed because of Brexit, but it said the government did not expect "all new or updated IT systems to be ready" by the time the UK leaves the EU.
Need for skills and innovation
With Brexit looming, skills also form a key part of most departmental plans. The Department for Digital, Culture, Media and Sport (DCMS) is at the forefront of delivering the UK's digital strategy, which includes promoting digital skills and inclusion.
The department's plan said it will "ensure that we continue to tackle the root causes of digital exclusion and that everyone can increase their digital capability to make the most of the digital world", as well as developing "the full range of digital skills that individuals and companies need", including upskilling and reskilling employees throughout their lives.
The Cabinet Office, which includes the Government Digital Service (GDS), will also work on skills through its digital academies, as well as building a pipeline of talent and capability across the civil service, identifying the "top digital data and technology job roles across government and secure high-quality hires into them".
The previous departmental plans, published in early 2016, had a major focus on the GDS's government as a platform (GaaP) programme, with departments showing a commitment to the strategy. This time around, there is little mention of GaaP, apart from in Cabinet Office's plan, which said it is working to have a better understanding of "its users' needs from GaaP tools and guidance".
The Cabinet Office will also support departments in their own policy-making to drive innovation across government, as well as working to improve the way government delivers major projects.
It will also launch a "GovTech catalyst" team to oversee a new £20m fund to "help tech firms deliver innovative fixes to public sector challenges".
The Department for Business, Energy and Industrial Strategy (BEIS) is to create a non-departmental public body called UK Research and Innovation, which will integrate seven research councils, Innovate UK and others, to ensure proper investment in science, research and innovation. BEIS also aims to ensure that UK attracts the world's most innovative companies and that British companies invest in the UK rather than elsewhere.
Other key initiatives highlighted in the departmental plans include the DCMS delivering access to superfast broadband to 95% of UK premises by the end of 2017, and the Department for Transport (DfT) plans to update its regulatory framework to support "new transport technologies" such as driverless cars, and exploiting the use of digital technology to improve the country's railways.
Read more on IT for government and public sector