luisrsphoto - Fotolia
BBC signs five-year enterprise ICT deal with Atos
As part of the broadcaster's Aurora programme, it has signed up to five years of Atos as its technology services provider
The BBC has signed a five-year deal with Atos, which will see the supplier providing enterprise ICT and hosting services.
The broadcaster went out to tender for the contract worth up to £560m in April 2016, looking to end its existing 10-year outsourcing deal with Atos, which was signed in 2004.

Download this free guide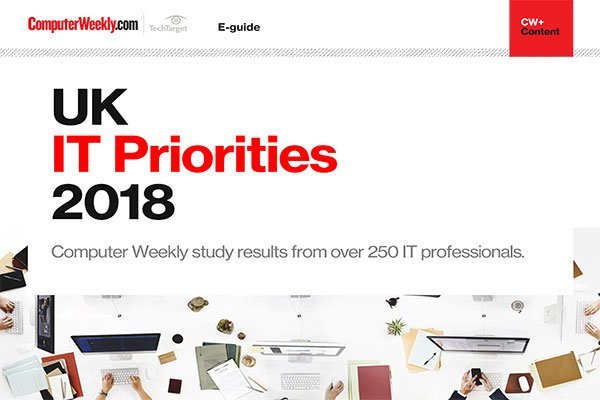 UK IT Priorities 2018 survey results
Download this e-guide to discover the results of our 2018 UK IT Priorities survey, where IT leaders shared with us what they are going to be investing in over the coming 12 months.
By submitting your personal information, you agree that TechTarget and its partners may contact you regarding relevant content, products and special offers.
You also agree that your personal information may be transferred and processed in the United States, and that you have read and agree to the Terms of Use and the Privacy Policy.
The move is part of the broadcaster's Aurora project to end its single-supplier deal in favour of a "tower model" with similar IT functions grouped together into smaller individual contracts.
The new deal, with an option to extend for a further three years, is the final contract under the programme, and will cover core technology and services such as laptops, phones, hosting services and a technology help desk.
Matthew Postgate, chief technology and product officer at the BBC, said the broadcaster is "reinventing itself for a new generation, and the technology we use is critical to that mission".
"The deal allows us to improve the way we work, making our systems and tools simpler and more efficient," he said. "It completes a major re-sourcing effort on our core technology services, allowing us to drive the use of IP technology in broadcasting and make the BBC internet-fit."
There are seven contracts making up the Aurora programme, which covers IT services that were provided by Atos under the old Technology Framework Contract, plus services from other suppliers as well as some in-house services. This includes a seven-year £100m deal with BT to supply a broadcast network.
Read more about BBC IT
IBM will take over the BBC's accounting and payroll services from SopraSteria in November 2016.
The BBC seeks single supplier for IT provisioning, cloud management and hosting services, as Atos outsourcing deal nears end.
The aim of the Aurora programme is to give the BBC better control over how services are performing, allowing more flexibility and access to new technology and being able to work with specialist suppliers for specific services – as well as cutting costs.
According to the BBC, the new Atos contract saves more than a third on current costs, and overall, the Aurora programme has saved "hundreds of millions of pounds". Anne Bulford, deputy director-general of the BBC, said the broadcaster has made "significant savings over the past charter".
"With this contract, we're once again cutting the cost of running the BBC so we can continue to fund quality programming and improve services for audiences," she said.
Behind the failings of the Digital Media Initiative
The BBC's old technology programme, the £98m Digital Media Initiative (DMI), was originally intended to link digital production tools with a central, digital archive, making content easy for BBC staff to access throughout the production process.
But after bringing the project in-house due to a failed contract, the DMI was suspended following delays, increased spending and poor management.
Last year, a National Audit Office report found that the broadcaster has improved its management of projects, but there is still room for improvement.
Read more on IT for media and entertainment industry