Andy Dean - Fotolia
Six bidders set to take part in 5G mobile spectrum auction
Ofcom has confirmed the names of the six companies that have successfully qualified to take part in this year's mobile spectrum auction
All four UK mobile network operators (MNOs), along with two other companies, have qualified to take part in the upcoming auction of mobile spectrum to support early 5G mobile network roll-outs and enhance existing 4G long term evolution (LTE) services.

Download this free guide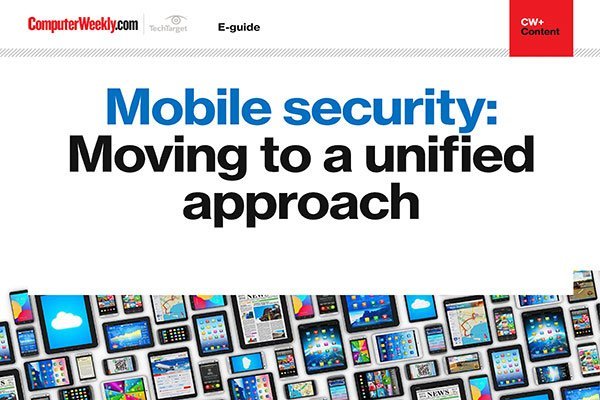 3 expert insights into how mobile security is evolving for business
Download this e-guide to read expert insights into how the current trends in mobile security strategy are showing a move from mobile device management, to enterprise mobile management and unified endpoint management - indicating an evolution towards a unified approach to mobile security.
By submitting your personal information, you agree that TechTarget and its partners may contact you regarding relevant content, products and special offers.
You also agree that your personal information may be transferred and processed in the United States, and that you have read and agree to the Terms of Use and the Privacy Policy.
Besides the inclusion of EE, O2, Three and Vodafone, telecoms regulator Ofcom revealed that Airspan Spectrum Holdings – a joint venture being funded by Florida-based LTE equipment supplier Airspan Networks and Japan's Softbank, and Connexin – a Hull-based wireless internet service provider – will be allowed to bid.
As previously established, the auction will see 40MHz of spectrum auctioned in the 2.3GHz band, which can be used to enhance 4G services and is ready to be used today, and 150MHz of spectrum in the 3.4GHz band, which is not currently compatible with the majority of mobile devices but will be a crucial element of 5G in Europe.
"We're pressing ahead with the auction to make these airwaves available as quickly as possible," said Philip Marnick, Ofcom spectrum group director.
"This will benefit today's mobile users by providing more capacity for mobile broadband use. It will also pave the way for 5G – allowing operators to launch the next generation of mobile technology."
Following legal challenges by Three and EE parent BT, and the Court of Appeal's decision to refuse Three permission to appeal against the High Court's rejection of these claims, the bidding and auction process will now begin later in March 2018.
The auction will move ahead with two notable conditions attached. Firstly, the amount of 2.3GHz spectrum that any one bidder can hold as a result of the auction will be capped at 255MHz, and as a result, BT-EE won't be allowed to bid. Secondly, a cap of 340MHz will be imposed on the amount of 3.4GHz spectrum any one bidder can hold as a result of the auction.
Read more about 5G
At Mobile World Congress 2018 in Barcelona, 5G mobile networks were the talk of the show, and a number of operators announced new collaborations around the emerging network standard

with their technology partners.
The European H2020 Project Flame has launched the first urban-scaled 5G testbed for open media internet trials,

using an InterDigital platform.
These caps reflect to some extent the previous demands made on the regulator by Three, among others, during the long-running consultation process that has led to this point.
Furgan Alamgir, CEO of new bidder Connexin, said his business' inclusion was an "opportunity to build on our position at the forefront of next-generation mobile technology".
"Ofcom's green light to take part in the auction is validation that Connexin is qualified to operate at the highest level," said Alamgir. "We will be formally confirming with Ofcom in the coming days that Connexin will indeed take part in the spectrum auction."
Read more on Mobile networking