The Government Digital Service (GDS) has opened a digital research lab to enable departments to test their websites and online services.
The research lab provides a controlled test environment and allows researchers to understand how users interact with the digital services they have built.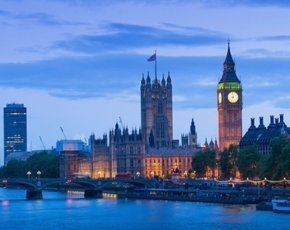 Technologies monitor facial expressions to see how users are feeling about the service, as well as tracking eye movements and recording where the mouse cursor moves to provide insight into how the service is being used.
The lab also features accessibility technology to enable testing with citizens who are sometimes excluded from digital services. These technologies include an induction loop for the hard of hearing, large screens for the visually impaired and a joystick and compact keyboard for the mobility impaired.
The lab, which is based at GDS headquarters in Holborn, London, has been booked out months in advance since it opened to government departments in July.
Several government research teams already have contracts with external laboratories, but these projects will move to the GDS lab. The Cabinet Office claimed the GDS lab will be 25% cheaper for government departments to use than renting external lab space.
Transformation agenda
GDS is 18 months into its transformation project to move 25 of the most used government services online.
More on the government digital service
The ambitious project began in January 2013, allowing 400 working days to complete the transformation of 25 services – from visa applications to benefits claims. By the end of the transformation period, the 25 exemplars should be live or in the final stage of public testing. 
Executive director of digital Mike Bracken said the services GDS is building are so good, people prefer to use them.
Cabinet Office minister Francis Maude pointed out that with the ability to bank and shop online from anywhere at any time, people rightly expect high-quality digital services from government. 
"That's why we built the award-winning Gov.uk – a simpler, faster and cheaper site for government information and services – and we will continue to innovate with this new digital lab. Our digital-by-default programme will save taxpayers, businesses and the public billions over the next decade, and it's all part of this government's long-term economic plan," said Maude.
The government claimed digitising public services will make cumulative savings of £1.2bn in this Parliament, rising to an estimated £1.7bn per year after 2015.
100 digital recruits
The Cabinet Office has seen 100 digital and technology experts join government departments over the past 12 months. Many of those recruits have come from high-profile private sector jobs. 
Former Credit Suisse CIO Magnus Falk will start as the government's new deputy chief technology officer at the beginning of September. He will report to government CTO Liam Maxwell.
Jacqueline Steed, the former managing director and CIO of BT Wholesale, is due to start as the chief digital officer (CDO) at the Student Loan Company in September.
Other recent appointments include former Electrolux CIO Ian Sayer, who joins the Ministry of Justice as CTO; former CIO of Vodafone Mark Dearnley, who is taking the role of CIO for Her Majesty's Revenue & Customs (HMRC); and Kevin Cunnington, previously global head of online at Vodafone, who becomes CDO for the Department of Work and Pensions (DWP).
GDS employment contracts
However, almost 60% of employees at GDS could be gone within 12 months of the 2015 general election, posing a huge risk to the next government's digital plans.
Of the 301 employees at GDS, 176 are on fixed-term contracts, all of which are due to terminate within 12 months of a new administration taking power, according to a freedom of information request by Computer Weekly.
If a new government comes into power in May 2015, it could decide not to renew the remaining contracts as they expire. Equally, if those employees don't agree with new policies set out, they could choose to leave at the end of their contract period.
Labour has since committed to GDS, saying it will build on the work and services it has already produced if the party comes into power. The party also said it will keep GDS staff if they wish to stay.
Email Alerts
Register now to receive ComputerWeekly.com IT-related news, guides and more, delivered to your inbox.
By submitting your personal information, you agree to receive emails regarding relevant products and special offers from TechTarget and its partners. You also agree that your personal information may be transferred and processed in the United States, and that you have read and agree to the
Terms of Use
and the
Privacy Policy
.