The government has promised greater transparency and oversight in a political deal to persuade MPs to pass emergency surveillance legislation that will force phone and internet firms to retain and hand over data.
The emergency legislation is due to be debated on Tuesday 15 July and complete all its parliamentary stages two days later. If passed, it will reinstate powers struck down by the European Court of Justice in April.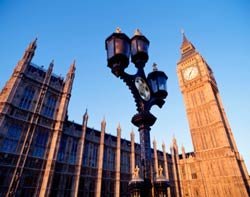 Justifying the move, David Cameron said: "I am simply not prepared to be a prime minister who has to address the people after a terrorist incident and explain that I could have done more to prevent it."
He emphasised that the data retained would not include the content of messages and phone calls, just details of when and whom the service providers' customers had called, texted and emailed.
The emergency Data Retention and Investigation Powers Bill will "clarify" the law on tapping suspects' phones by the police and security services to ensure that service providers respect government warrants.
Cameron insisted the move would not extend surveillance laws but maintain existing capabilities to protect the public from "criminals and terrorists".
To that end, the emergency legislation will force foreign-based companies to hand over data harvested in the UK.
According to The Guardian newspaper, this implicitly accepts the revelations by whistleblower Edward Snowden that some of the UK governement's surveillance activities did not have international legal authority.
This issue is likely to have been highlighted in the Conservative party's negotiations with the Liberal Democrats and Labour, leading to a deal that includes long-sought reforms to the accountability of the security services.
A Privacy and Civil Liberties Oversight Board will also be created to scrutinise the impact of the law on privacy and civil liberties, and there will be annual government transparency reports on how these powers are used.
The deal also provides for:
the appointment of a former senior diplomat to lead discussions with the US government and internet firms to establish a new international agreement for sharing data between legal jurisdictions

a termination clause that will see the powers expire at the end of 2016

a wider review of the powers needed by government during the next parliament

greater flexibility in the length of time that data is retained, so it is held for no more than 12 months

a two-year expert review of the relevance of the Regulation of Investigatory Powers Act 2000

a reduction in the number of public bodies that will be able to access data

a new restriction that data cannot be gathered purely in the economic interest of the UK
Civil liberties groups are also calling for greater transparency after figures obtained under the Freedom of Information Act showed that the government paid almost £65m to communications service providers to retain communications data over a six-year period.
Emma Carr, acting director of Big Brother Watch, said: "It is clear that communications service providers are being paid with one hand and silenced with another. If the government wants to force communication service providers to retain citizens' data, then this must go hand in hand with greater transparency."
Email Alerts
Register now to receive ComputerWeekly.com IT-related news, guides and more, delivered to your inbox.
By submitting your personal information, you agree to receive emails regarding relevant products and special offers from TechTarget and its partners. You also agree that your personal information may be transferred and processed in the United States, and that you have read and agree to the
Terms of Use
and the
Privacy Policy
.