Labour and the Liberal Democrats have insisted they would not allow any emergency anti-terror laws to open the back door to a revival of a wider snooper's charter as inter-party talks are held on the prospect.
Emergency legislation to force UK communications providers to store records of phone calls, texts and internet use is on the cards as concerns mount over renewed terror threats and the effects of the NSA leaks.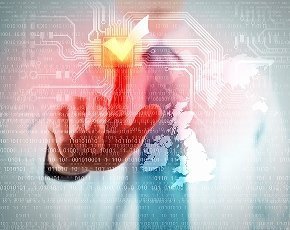 But the Guardian reported a Lib Dem source as saying there was "no question" of any revival of the snooper's charter – the draft Communications Data Bill scrapped in 2013 – under the current government.
The debate comes three months after the European Court of Justice (ECJ) struck down the Data Retention Directive, put in place following the Madrid and London terror attacks of 2004 and 2005 respectively, in April of this year.
The directive provided for the retention of location and usage data on all customers for six to 24 months, but was scrapped after the ECJ decided there was no legal basis for it.
The Open Rights Group called for any new legislation to include the guidance issued by the ECJ, and went on to dismiss the government's plans as spin.
The group suggested that it was the threat of legal action from itself and other civil liberties organisations, rather than a perceived threat of terrorism, that was behind the renewed calls.
"The government is tacitly admitting that our current data retention laws are illegal and that they are required to re-legislate," said Open Rights Group executive director Jim Killock.
"The European Court has ruled that data retention should be limited and blanket retention cannot be justified because it interferes with our right to privacy. However, Theresa May actually wants to increase the amount of communications data that is kept about us."
Email Alerts
Register now to receive ComputerWeekly.com IT-related news, guides and more, delivered to your inbox.
By submitting your personal information, you agree to receive emails regarding relevant products and special offers from TechTarget and its partners. You also agree that your personal information may be transferred and processed in the United States, and that you have read and agree to the
Terms of Use
and the
Privacy Policy
.