Microsoft auditors are expected to target NHS trusts in a campaign against unlicensed software.
The cash-strapped trusts will have to pay hefty licence fees or risk fines for software piracy.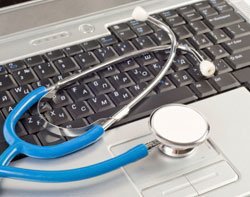 Following a decision in 2010 to scrap the NHS's £80m Microsoft Enterprise Agreement, which gave it access to Microsoft software, NHS hospital trusts are now responsible for their own licensing deals.
Microsoft's websitemakes clear that all NHS organisations need to have a clear record of deployment both before and after 31 May 2010, when the Enterprise Agreement ended, to ensure Microsoft software compliance on any new devices.
"The responsibility for ensuring the correct licensing of Microsoft software lies with each individual NHS trust," Microsoft stated.
An audit would require each trust to confirm the number of licences that have been allocated. But licensing can easily be miscalculated when counting the number of devices or users that require authentication on Windows software.
According to Microsoft's Technet site, organisations need to purchase an External Connector licence or client access licence "if users exchange personally identifiable information, or are otherwise individually identifiable (or the users are authenticated via a Microsoft or third party product)". The licence is required to access the Windows Servers used to authenticate/identify users.
Martin Thompson, founder of The ITAM Review, said: "This is one of the largest users of ICT on the planet, negotiating with one of the world's largest software suppliers. Lack of basic management controls to manage software as an asset is inexcusable, no matter how disparate NHS buying might be."
He said that any panic buying around this negotiation demonstrates frivolous use of taxpayers' money.
In the LinkedIn ITAM Review group, Paul DeGroot, principal consultant at Pica Communications, suggested that Microsoft will target individual trusts. He wrote: "They're much more likely to try to avoid a fight with the big customer and try to pick off the affiliates one by one, getting them to sign individual agreements. It's more expensive for everyone that way, but that's what I've seen happen in such cases."
Email Alerts
Register now to receive ComputerWeekly.com IT-related news, guides and more, delivered to your inbox.
By submitting your personal information, you agree to receive emails regarding relevant products and special offers from TechTarget and its partners. You also agree that your personal information may be transferred and processed in the United States, and that you have read and agree to the
Terms of Use
and the
Privacy Policy
.