Martha Lane Fox resigns as UK Digital Champion
The government has announced the resignation of Baroness Martha Lane Fox as UK Digital Champion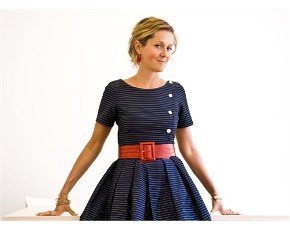 Baroness Martha Lane Fox has stepped down from her role as UK Digital Champion.
Continue Reading This Article
Enjoy this article as well as all of our content, including E-Guides, news, tips and more.
By submitting your personal information, you agree to receive emails regarding relevant products and special offers from TechTarget and its partners. You also agree that your personal information may be transferred and processed in the United States, and that you have read and agree to the Terms of Use and the Privacy Policy.

Fox is known for co-founding Lastminute.com during the internet boom in 2000s. In June 2009 the government appointed her the UK Digital Champion with the aim of getting more UK citizens online.
She launched the government Digital Service (GDS) in 2011 following her recommendation to the Cabinet Office for the government to become digital by default.
She also launched the charity GO ON UK in 2012, which she will still chair – another initiative to increase the number of people using the internet.
Fox's resignation letter and the Prime Minister's response was posted on the gov.uk website today.
She wrote: "Go ON UK will of course continue to work closely with the newly created digital inclusion team in GDS, and I will continue to be a critical friend from the House of Lords."
In her letter she stated it was time to step down from her "rewarding role."
In response, David Cameron thanked Fox for her work and wrote: "Your work has helped establish a digital culture at the heart of government. That culture is, in turn, transforming how government works and stimulating a new digital economy, improving millions of lives every day."
But perhaps a sign that Fox's digital efforts within government were not entirely successful can be noted by the fact that her resignation letter sits on the gov.uk site as a PDF, while the prime minister's response is clearly a scan of a printed out sheet of paper.