MPs have encouraged the Cabinet Office to get tougher with Whitehall departments in cutting the costs of IT purchasing across government.
In a report from the Public Accounts Committee into procurement practices, MPs welcomed reforms introduced by the Cabinet Office  to get better control over central government's £6.9bn annual IT spending, but said more needed to be done.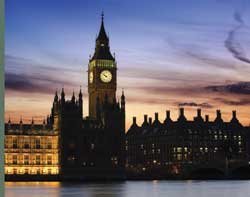 "Government is moving away from thinking first about what ICT is needed, towards delivering a better service and using ICT to support its delivery. This approach should cut costs. However, we have seen several recent examples where the traditional approach still prevails," said the report.
"The Cabinet Office should strengthen its capability and capacity to challenge departmental proposals for ICT procurements, identify failure quicker, and work with departments to accelerate the change in culture from buying ICT to commissioning services."
The PAC report also highlighted a number of areas where purchasing reforms needed to be improved to get better value for money, such as:
The MPs also encouraged the Cabinet Office to find ways to reduce the amount of spending with firms that do not pay sufficient UK tax, or have a history of poor performance.
"Government is still not fully using its negotiating position as a large customer to challenge those who pay little UK tax on their profits or those who have failed to deliver effectively in previous contracts," said the PAC report. "The Cabinet Office should consider how suppliers' performance and record of paying their fair share of tax impact on procurement decisions."
With regard to IT firms, the report added: "Some of government's strategic ICT suppliers, such as Microsoft and Accenture, are reportedly paying low levels of corporation tax in the UK… The Cabinet Office said that it would like to encourage a culture where these matters were on the agenda in every conversation, to send a message that if suppliers wanted to do business with government, 'you have to be a good citizen'."
Computer Weekly revealed last year that government officials were considering the viability of ordering suppliers bidding for Whitehall contracts to disclose the amount of tax they paid in the UK relative to their UK revenue. New rules subsequently introduce in April this year said potential suppliers would have to notify contracting departments of their recent tax compliance history.
After recent PAC hearings examining IT failures in major projects such as Universal Credit and the NHS National Programme for IT, the MPs also urged the performance of suppliers to be a factor in future purchasing decisions.
"Little or no attention has been paid to past performance when making procurement decisions," said the committee.
The report said MPs had been told past performance "could not be taken into account in future procurement exercises for legal reasons." But the Cabinet Office is looking at ways to set minimum standards.
"The Cabinet Office submitted written evidence to us that it now keeps a central record of strategic suppliers' performance across government, allowing action to be taken where contracts are already in place," it added. "The Cabinet Office also told us that departments will now set and publish minimum standards for supplier reliability based on past performance."
Email Alerts
Register now to receive ComputerWeekly.com IT-related news, guides and more, delivered to your inbox.
By submitting your personal information, you agree to receive emails regarding relevant products and special offers from TechTarget and its partners. You also agree that your personal information may be transferred and processed in the United States, and that you have read and agree to the
Terms of Use
and the
Privacy Policy
.