The EU Commissioner for the digital agenda, Neelie Kroes, has proposed an end to the exorbitant cost of mobile phone calls and mobile data when abroad.
The European Commission has adopted a regulatory proposal to the telecoms sector, dubbed "the Connected Continent", which describes targeted changes to provide fairer charges when people call another EU country from a landline or mobile.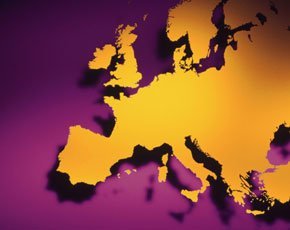 "It's hard to claim you're bringing down barriers as long as roaming charges remain; those wouldn't exist in a true single market. So we are proposing measures to bring about the end of roaming within Europe once and for all," Kroes wrote in a blog post.
She said the Commission would establish new rules to support public Wi-Fi to make it easier for people to stay connected when they are on the go, plus measures to give operators more consistent access to fixed internet networks in different countries.
Built on the 2009 Telecoms Framework Directive, the Commission believes its proposals will modernise the telecoms sector by creating a digital ecosystem capable of taking a lead in the global economy (see Opening up the EU telecoms market).
Net neutrality proposals
The Commission is also addressing net neutrality. "I am putting forward new safeguards to ensure access to the open internet," said Kroes. "Today, millions of Europeans find services like Skype blocked, or their internet access degraded. My proposal will end those discriminatory practices." 
Extra new "specialised services" – IPTV, e-health, or cloud computing, for example – would be allowed only if they don't cause general impairment of regular internet access.
Simplification and reduction of regulation for companies
More coordination of spectrum allocation – so that we see more wireless broadband, more 4G, and the emergence of pan-EU mobile companies with integrated networks
Standardised wholesale products – encourages more competition between more companies
Protection of open internet – guarantees for net neutrality, innovation and consumer rights
Pushing roaming premiums out of the market – a carrot and stick approach to say goodbye to roaming premiums by 2016 or earlier
Consumer protection – plain language contracts, with more comparable information, and greater rights to switch provider or contract
Freedom of access to internet sites is core to the principles of the internet. Speaking to Computer Weekly earlier in September, Google chief internet evangelist Vint Cerf, who co-authored the specification for TCP/IP, the foundation of the internet, said: "Freedom of access is the value of the internet. It is fully connected. You don't want a network provider to tell you which places you can get to." 
However, internet liberties group La Quadrature du Net said the regulation adopted by the European Commission contains dangerous fake net neutrality proposals. 
"This flawed text pretends to defend the principle of net neutrality by banning the blocking and throttling of internet communications, but makes it completely meaningless by explicitly allowing undue commercial discrimination through prioritisation," said Jérémie Zimmermann, co-founder and spokesperson of La Quadrature du Net.
Commenting on the European Commission's proposed polices for a single telecoms market, Anne Bouverot, director general at the GSMA, said: "Reform today will set the context for investment and innovation in Europe's digital economy for the next 10 years. It is essential that we get it right, and this process should include a comprehensive review of the increasingly outdated regulatory framework for telecoms in Europe. The right policies are ones that encourage investment, enable innovation and help build consumer confidence. We will continue to support efforts to develop these to help drive Europe towards a connected future that meets the expectations of its businesses and consumers."
Earlier in September, Kroes called on Brussels to push ahead with investment in 5G networking. "I am delighted with the rapid and positive response from industry, and we are now ready to agree a public/private partnership for strategic research for 5G," she said. "It is worth hundreds of millions of Euros."
Email Alerts
Register now to receive ComputerWeekly.com IT-related news, guides and more, delivered to your inbox.
By submitting your personal information, you agree to receive emails regarding relevant products and special offers from TechTarget and its partners. You also agree that your personal information may be transferred and processed in the United States, and that you have read and agree to the
Terms of Use
and the
Privacy Policy
.