Clothing retailers Coast, Oasis and Warehouse have experimented with in-store iPads and Wi-Fi to improve customer experience and cut costs.
In total, the stores have around 150 iPads being used by staff across 60 of their stores and is currently rolling out Wi-Fi to those stores to complement its tablet offering.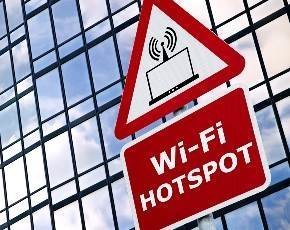 The stores originally received the tablets in 2011 which came with a basic mPos (mobile point of sale) system designed by BT Expedite specifically for Apple rather than the traditional IBM systems.
Richard Glanville, the CFO in charge of IT and distribution at Aurora Fashions – the parent company of the retail brands, which was responsible for the implementation of the iPads – said: "We gave the iPads to the stores with no instruction manuals, just a link to YouTube. And we went back a month or so later to see what they've been doing with it. They had all used the tablets in different ways and we learnt from staff."
The group is currently going under a restructure, which Aurora is continuing to support until the end of next year.
The devices include apps such as payroll and inter-store transfers, which are written by IT services company Retail Assist.
Glanville said that iPads are much cheaper than a full PC-based till system. 
"It also allows you to interact with the customer, particularly at the fitting room. They huddle around the iPad and talk to the customer about what they're buying and what they're doing with it.
"If something's not available in-store, the staff can show customers a picture of what the item looks like and then order it straight to the store," Glanville added.
Read more about retail IT
Aurora decided to go with iOS rather than Android devices because when they were first discussing the idea back in 2011, there weren't so many tablet options out there.
"It's not particularly difficult to migrate from iOS to Android," said Glanville. "Once the tech is proven, moving it won't be a problem, the app sits on the tablet which communicates with the store systems. Having done that techy stuff, migrating to Android wouldn't be difficult."
The retailers are now rolling out Wi-Fi to support the tablet devices in the 60 stores. The Wi-Fi, which has been provided by Vodat, is used by the staff, and is not currently open to customers.
Glanville said that the retailers had to cost-justify the Wi-Fi solution, trying eight stores initially, but continued to roll it out to the 60 stores with iPad devices. 
"I'd be very surprised if all stores and concessions weren't fitted with Wi-Fi in 12 months," he said.
He said that concessions in department stores like Debenhams are much more difficult to implement data points in. 
"They tend to be in a room miles away from all the PCs, so we want to introduce Wi-Fi or Mi-Fi for our concession staff, rather than running up and down the stairs all the time," Glanville said.
"Mi-Fi is much cheaper in department stores, they already have ADSL lines routing in, we'll keep everyone on the floor then," he said.
Glanville said that the retailers are not so sure about providing the Wi-Fi service to its customers.
"Most customers will have some form of access on phones," he said. "It's just whether or not we want them to tune into our wireless network."
At the moment they are considering the advantage for the customers versus the expense. Meanwhile the stores are replacing their central PCs and are developing background technology so this decision is being put on pause, but it is thought that the stores may be trialing Wi-Fi for customers in the next 12 months.
Glanville said: "You can only do so much so quickly, tacking things together, becoming agile. And every now and again, you need to step back, tidy up and see that everything you've done is neat and elegant."
Email Alerts
Register now to receive ComputerWeekly.com IT-related news, guides and more, delivered to your inbox.
By submitting you agree to receive email from TechTarget and its partners. If you reside outside of the United States, you consent to having your personal data transferred to and processed in the United States.
Privacy