Privacy campaigners have filed a legal challenge to internet surveillance programmes by the US National Security Agency and UK intelligence agency GCHQ.
Papers filed by Privacy International call for an immediate suspension of the UK's use of material from the NSA Prism programme, according to the Guardian.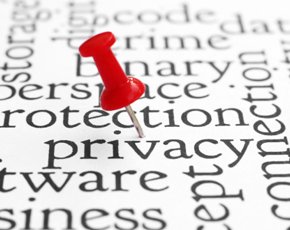 They also demand a temporary injunction to the UK's Tempora programme, which allows GCHQ to tap into undersea cables that carry that carry internet traffic in and out of the country.
The privacy group is hoping for an early ruling by the Investigatory Powers Tribunal (IPT), which is charged with reviewing complaints about the conduct of UK spy agencies.
The move follows the revelations about the NSA's Prism programme – and UK links to it by whistleblower Edward Snowden – that prompted debate about the conduct of US and UK intelligence agencies.
Privacy campaigners are concerned that UK access to Prism is enabling authorities to access information about UK citizens without having to comply with the Regulatory of Investigatory Powers Act (Ripa).
Read more about Prism and the NSA
Privacy International's lawyers say the laws being used to justify access to millions of emails, phone calls and Skype conversations are being abused, and need to be reviewed urgently.
The claim concludes that Ripa "does not provide sufficiently specific or clear authorisation for such wide-ranging and universal interception of communications, nor any sufficient or proper safeguards against misuse that are known and available to the public".
Privacy International had wanted to bring the legal challenge through a normal court so the arguments could be heard in public, the government insisted the group go through the IPT.
The Guardian notes that the IPT has only ever upheld 10 complaints against any of the UK intelligence agencies from more than 1,000 cases.
Privacy International is unhappy that it has been forced to take its concerns to a secret tribunal, whose decisions are not public and cannot be referred for appeal to a higher authority.
The privacy group said a public debate about the covert activities of UK intelligence services is needed urgently and is long overdue.
Bhatt Murphy Solicitors, acting for Privacy International, said: "The UK authorities have been engaged in a regime of surveillance which amounts to a serious and unjustifiable violation of the rule of law: it breaches EU law and it breaches the rights of the citizen to freedom of expression and privacy as protected by the Human Rights Act."
Email Alerts
Register now to receive ComputerWeekly.com IT-related news, guides and more, delivered to your inbox.
By submitting your personal information, you agree to receive emails regarding relevant products and special offers from TechTarget and its partners. You also agree that your personal information may be transferred and processed in the United States, and that you have read and agree to the
Terms of Use
and the
Privacy Policy
.