Bolton and Wigan get PSN in £47m outsourcing deal
Bolton and Wigan councils have signed a seven-year £47m outsourcing contract, which will deliver a 'PSN ready' network to the region.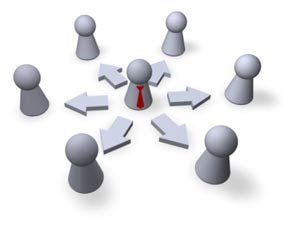 Bolton and Wigan councils have signed a seven-year £47m outsourcing contract, which will deliver a 'PSN ready' network to the region.
The councils, along with Wigan and Leigh Housing and Wigan Leisure and Culture Trust, will be working with Agilisys and public sector network company Updata.

Download this free guide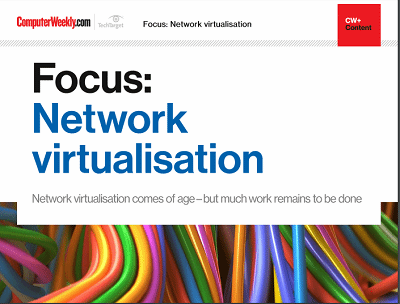 Network Virtualisation coming of age
Join Computer Weekly as they revieww how virtualised networks can help enterprise organisations save money on their wide area networking (WAN) infrastructure and give some tips on strategy.
By submitting your personal information, you agree that TechTarget and its partners may contact you regarding relevant content, products and special offers.
You also agree that your personal information may be transferred and processed in the United States, and that you have read and agree to the Terms of Use and the Privacy Policy.
The move will see 46 IT staff transfer to Agilisys from Wigan, with a similar number expected to move across from Bolton.
The contract includes WAN, LAN, telephony, service desk, application support, desktop and midrange services as well as Bolton's CRM tool, Lagan. The network infrastructure will begin in June, with the whole infrastructure expected to be deployed by March 2014. The network will connect an initial 260 sites.
Alison Hughes, head of strategic ICT partnerships at Wigan said the council would save £7m throughout the duration of the contract, in comparison to the expenditure with its incumbent networking supplier. She said it came in at no extra cost to what the council was already spending.
She said the move was significant as council hadn't previously outsourced any services to the private sector.
"We had a creaking infrastructure that needed attention, expertise and support to get it up to scratch," she said.
"For us there were not a lot of alternatives, as we were struggling to keep the lights on. We had limited staffing resource and the demands were great. Everything was done in a sequential order and so taking a long time."
Hughes said due diligence was taken in finding the right partnership.
The deal will help improve connectivity to the region's schools. Some schools are currently paying for a 100Mb/s connection, but only using 10MB of the available bandwidth, said Hughes.
The network will be the backbone for shared email, firewall, content filtering and Microsoft SharePoint. A single integrated voice-over-IP system will also be deployed, replacing multiple fixed telecoms lines.
Agilisys will be responsible for the LAN environment and Updata will be responsible for maintaining the core infrastructure and commissioning and decommissioning of new sites.
Read more on Network routing and switching