Patients and doctors must push for a paperless NHS, says Intellect report
IT trade body Intellect says patients and doctors must undergo cultural change to realise government's ambition of a paperless NHS by 2018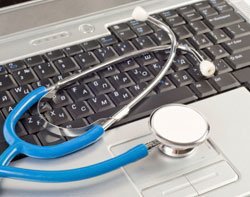 The government's ambition to achieve a paperless NHS by 2018 is possible but requires significant cultural change of patients and practitioners, according to a report from IT trade body Intellect.

Download this free guide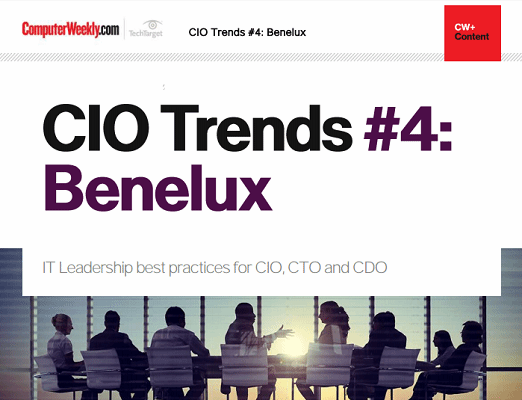 Blockchain for Benelux
Blockchain is today what cloud computing was a few years ago. Businesses are beginning to establish examples about blockchain, while cloud computing moves to being a decision about what kind of cloud strategy a CIO wants. Read about both in this issue.
By submitting your personal information, you agree that TechTarget and its partners may contact you regarding relevant content, products and special offers.
You also agree that your personal information may be transferred and processed in the United States, and that you have read and agree to the Terms of Use and the Privacy Policy.
The report follows ambitions laid out by Health Secretary Jeremy Hunt that by March 2015 everyone will be able to access their health records online.
The NHS Commissioning Board will need local organisations to have robust plans in place, at the very latest, by the start of the 2014/15 financial year to ensure this change will happen, said the Intellect paper.
"Above all, the journey is a cultural one. The paperless NHS will only be a reality if the NHS, and its users, us as citizens, want it to be paperless. It can be done, and it can be done in the timescale the health secretary has set, if we are all committed to the ambition, resolute in its progress and pragmatic in its deployment," said the Intellect report.
The report said a paperless NHS was more than just the absence of the medium.
"A paperless NHS must add tangible value, to efficiency, effectiveness, experience and preferably all of them. This value has to be tangible to citizens, staff and NHS organisations, with demonstrable benefits to all of them," it said.
The principles of achieving a paperless NHS include capturing, sharing and using all information digitally.
When information is first gathered by healthcare professionals and patients, it should be captured and stored electronically in a format that can be processed and interpreted, rather than just being held as a digitised image.
Wherever practical, capture and storage should be automated and operated in real time. NHS information should be structured, coded and able to be processed and analysed, it said.
"Digital information should be the norm in the NHS, not the exception. But above all, the use of information and supporting technology in the NHS should be the driver for improved healthcare outcomes and efficiency gains," said the report.
Read more on Database software