The British Film Institute (BFI) is to launch its own version of the BBC's iPlayer, as part of digitisation plans which could give millions of people access to its vast archive.
The commercial model for the "BFiPlayer" will be decided in February, with plans to launch a digital platform by the end of 2013.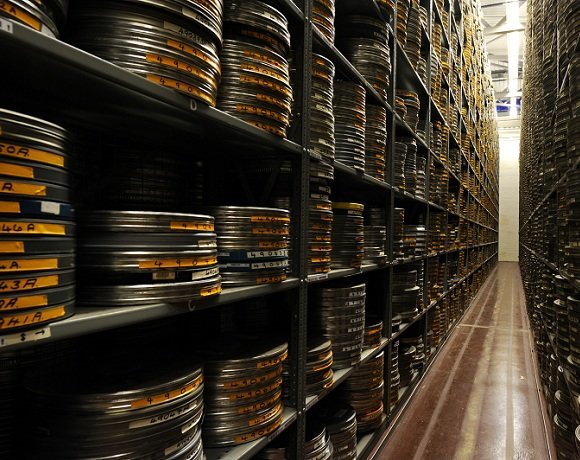 Ruth Kelly, the BFI's head of collections, said: "Although we have managed to get some of our material hosted with existing platforms such as Love Film, it only works when the archive material fits with their commercial model, which can be limiting.
"In our experience, the public find it easier to engage with archive film if material is presented thematically, with rich context and interpretation, but no commercial platform supports this to an adequate degree."
However, the organisation is not ruling out partnerships with TV and video-on-demand providers, particularly as hosting the platform itself could be an expensive option. 
"We would be pleased to work with such partners to develop a good proposition," Kelly said.
"If we are to continue providing access - and widening access to the largest possible audience – we have no choice: we must digitise," said Kelly.
The move is part of the organisation's digitisation programme. The BFI plans to digitise 20 petabytes of data in the next seven years. The BFI has entered into a partnership with Accenture to preserve its film archive.
The BFI has invested in a large state-of-the-art storage facility to preserve its original films, which keep keeps them stored in a controlled environment of -5°C and 35% relative humidity.
This prolongs the life of what is an inherently unstable medium and ensures the best possible source material for digital re-mastering, said Kelly.
Open-source formats, codecs and Linear Tape-Open (LTO) magnetic tape data storage technology are used in the preservation process. Storage is mainly uncompressed and unencrypted as a means of future-proofing the material.
The BFI is also bulking up its skills in-house to combat changes in the industry, as film production moves from a photochemical  to digital environment. 
"The collections are very large, and resources relatively scarce, so we expect that digitisation of the whole collection will take a very long time: many decades at least," said Kelly. 
"Looking far ahead is difficult, but it is hard to imagine that film manufacture will continue for much longer.
"So not only must we safeguard our existing skills base in handling obsolete film formats; we also need to bring technologies such as scanning in-house, so that we can continue work long after these facilities have vanished."
Email Alerts
Register now to receive ComputerWeekly.com IT-related news, guides and more, delivered to your inbox.
By submitting your personal information, you agree to receive emails regarding relevant products and special offers from TechTarget and its partners. You also agree that your personal information may be transferred and processed in the United States, and that you have read and agree to the
Terms of Use
and the
Privacy Policy
.