Case study: How WorldPay built its IT from scratch after RBS split
Former RBS payment processing division WorldPay will reach a major IT milestone this month on its journey to stand on its own since it was sold in 2010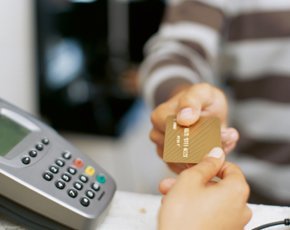 Former RBS payment processing division WorldPay will reach a major IT milestone this month on its journey to stand on its own after it was sold in 2010.

Download this free guide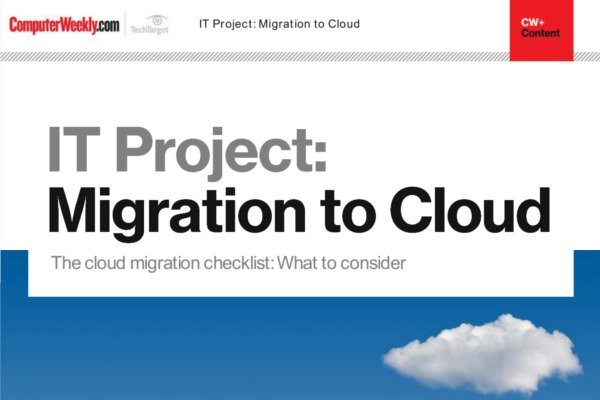 IT Project: Migration to Cloud
What to move, where and when. Use this checklist and tips for a smooth transition.
By submitting your personal information, you agree that TechTarget and its partners may contact you regarding relevant content, products and special offers.
You also agree that your personal information may be transferred and processed in the United States, and that you have read and agree to the Terms of Use and the Privacy Policy.
In December 2010, Advent International and Bain Capital acquired WorldPay for over £2bn when state-owned RBS was forced to sell off assets. The firms acquired the assets, such as people and buildings, as well as the existing customer accounts, but arranged for RBS to continue running the business on the bank's IT infrastructure until WorldPay had its own.
WorldPay processes billions of payments to merchants via point of sale methods such as credit and debit cards every year. It processes the payment from the point of sale, authorises it, and transfers the money to the merchant from the bank or credit card company.
Building a new IT infrastructure
This month, the company will make its co-located datacentres fully operational, with the aim to fully split from RBS's IT infrastructure and stand on its own two feet in October 2013.
WorldPay CTO Erik Toivonen, who joined the company in January 2011, said WorldPay had an agreement with RBS to keep the operation running on the bank's IT until WorldPay had its own. This required the creation of an IT infrastructure from scratch.
Toivonen said 149 IT workers transferred from RBS as part of the acquisition, but none of these were infrastructure specialists. The technology team had software engineering and project management skills, but did not have many of the skills it really needed, such as datacentre people, network administrators, security experts and technology operations professionals, he added.
Read more case studies from Computer Weekly
Due to the security levels required by WorldPay, which transacts the banking details of millions of people, it decided to build its own IT infrastructure within a co-located datacentre owned by SunGard.
To help it plan the IT to sit within the datacentres, WorldPay used the services of consultancy Xceed Group, which was a supplier to RBS. Part of this was what is known as the discovery phase, where WorldPay had to establish what it needed to run the processing service by establishing what the current system uses.
Toivonen said WorldPay decided to build its own infrastructure in the SunGard datacentre shell because it would have been difficult to get the security guarantees it wanted from an outsourced datacentre.
"A high level of security is required to transact millions of payments every day. There is a huge risk if there is a problem, and getting a supplier to sign up to that level of risk is difficult. We thought, 'we own the risk, let's do it ourselves'," he said.
The company has outsourced certain parts of the infrastructure, such as security, although the internal team retains overall control.
The co-located datacentre houses the company's internal operational IT, as well as its customer-facing payment processing engine. Transactions are processed in both datacentres, but as well as having their own back-up, each has the capacity to transact all payments if it needs to in the event of a problem with one. There is no single point of failure.
WorldPay will make its co-located datacentres fully operational this month, with the aim to fully split from RBS's IT infrastructure and stand on its own two feet in October 2013
Cutting ties with RBS
In February 2013, WorldPay will move its entire staff computing infrastructure, such as desktop services and telephony, into the datacentre. The company is using thin client hardware and virtualised desktops.
Toivonen said the processing technology will be moved in stages, with the aim to split from RBS in October 2013.
Initially, the company will move the entire volume of the processing to one of the two RBS datacentres, with back-up in the second. Then the processing will be moved to one WorldPay datacentre, with one RBS datacentre backing it up and the other switched off. Then the processing in the remaining RBS datacentre will be transferred to the second WorldPay datacentre so the remaining RBS datacentre can be switched off.
"When we got the datacentre in February 2011 it had bare walls. There was power, but everything else has been built from the ground up," said Toivonen.
To build the datacentre and support the operation in the future, WorldPay has taken on an additional 200 IT staff, taking its total IT team to about 350.
---
Image: George Doyle/Stockbyte/Thinkstock
Read more on Datacentre capacity planning