Acta effectively dead, admits EU digital agenda commissioner
The controversial Anti-Counterfeiting Agreement (Acta), is effectively dead, the European Commissioner for the Digital Agenda has admitted.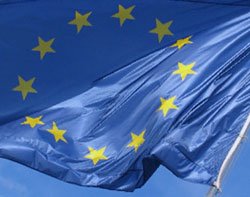 The controversial Anti-Counterfeiting Agreement (Acta), is effectively dead, the European Commissioner for the...
Continue Reading This Article
Enjoy this article as well as all of our content, including E-Guides, news, tips and more.
By submitting your personal information, you agree to receive emails regarding relevant products and special offers from TechTarget and its partners. You also agree that your personal information may be transferred and processed in the United States, and that you have read and agree to the Terms of Use and the Privacy Policy.

Digital Agenda has admitted.
"We have recently seen how many thousands of people are willing to protest against rules which they see as constraining the openness and innovation of the Internet," Neelie Kroes, told a conference in Berlin, according to the Wall Street Journal.
"This is a strong new political voice. And as a force for openness, I welcome it, even if I do not always agree with everything it says on every subject. We are now likely to be in a world without SOPA and without ACTA," she said.
According to media reports, her spokesman agreed that while Kroes never said Acta was dead, that was the "political reality".
The treaty, which has been signed by 22 EU member states, including the UK, cannot be enacted before it is ratified by the European Parliament.
Ratification now appears unlikely. Critics of Acta include president of the European parliament, Martin Schulz and Dunja Mijatovic, head of media freedom for the 56 countries that make up the Organisation for Security and Co-operation in Europe (OSCE),
Two Members of the European Parliament responsible for its report on the Acta have recommended that the agreement be rejected.
David Martin MEP stepped in to the role after MEP Kader Arif resigned from the Acta reporting committee in protest against EU officials pushing ahead with the agreement.
The EC agreed last month to refer the treaty to European Court of Justice to establish if it posed a danger to the rights of individual European citizens.
Acta is aimed at setting an international standard for tackling large-scale infringements of intellectual property rights.
Critics of Acta argue that it will lead to censorship of the internet, while supporters insist the agreement will not alter existing laws.
The UK's Intellectual Property Office (IPO) has backed the measures, describing piracy as a major global issue.