A Fujitsu troubleshooter in Scotland faced a barrage of criticism and questions related to a troubled IT services contract at a meeting of The Highland Council's resource committee, which has warned Fujitsu to sort out the problems without delay.
Brodie Shepherd, Scotland country director at Fujitsu, appeared before the committee to answer questions about delays to parts of the £70m contract, which includes supplying IT services to schools and the council's corporate operation.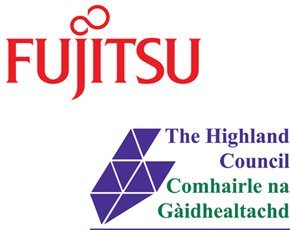 The relationship has a troubled past. Last year, the Highland Council told Computer Weekly it had taken legal advice on a deal with Fujitsu because it had missed service delivery regrets. The two parties then met and Fujitsu was given a second chance.
Councillor Carolyn Wilson, head of the resources committee at The Highland Council, said the contract had passed the point where the council can withdraw from the deal. "Since the discussions with Fujitsu last year, things have got better in some areas, but in other areas it has still not delivered. It focused on the high-profile parts of the contract, such as delivering new ICT equipment to schools, but the nuts and bolts – such as internal systems – have not yet been delivered."
Wilson said there is cross-party agreement that Fujitsu must do more, but she added that pulling out of the contract would leave the council in a worse situation. "Fujitsu probably realises this, but you think it would do more to protect its reputation," she said.
Since the discussions with Fujitsu last year, things have got better in some areas, but in other areas it has still not delivered

Carolyn Wilson, The Highland Council
Three months ago, the two parties agreed a "correction plan" to sort out the parts of the project that were having problems, but Wilson said this had not remedied the situation.
This week's meeting heard Shepherd apologise for delays to certain systems, including human resources (HR) and payroll, when councillors outlined what has been a bad experience for most of them. "With the HR and payroll systems, the buck stops with us," he said. One committee member said there was a marked change in Fujitsu's attitude and it appeared to want to sort out the problems.
Fujitsu's contractual failures
Councillors outlined a number of failings. For example, there is an 18-month delay to the introduction of utility charging at the council's finance department. "It will be two years late by the time it is complete," said one committee member.
The failing project has put a lot of strain on council resources as staff have had to dedicate unplanned time to the outsourced project. "When you buy something, you do not expect to put this measure of work into it," said another committee member.
Scottish National Party (SNP) councillor Robert Wynd said there had been a lot of "wishy-washy nonsense associated with the contract".
Scottish Liberal Democrat councillor Linda Munro said the staff working on the project deserve gold stars and the kit delivered has been well received and of high quality. But she pointed out that was its "due in a £70m contract", and highlighted some major failings which were "deeply saddening". She said the social work department was still waiting for a SharePoint system, which was planned to enable its different agencies to communicate, and the housing and property service had to go out and procure something it needed itself.
Leadership problems
Councillors also highlighted the problems associated with Fujitsu's regular change of leadership. "Part of the problem is the succession of people that have been brought in to deliver on this," said Scottish Liberal Democrats councillor Graham Marsden. 
But Shepherd stressed he was there to stay and said the project was a top priority for Fujitsu's UK CEO, Duncan Tait, who is "dedicated to this contract". 
Shepherd, who was headhunted from Capita, said he could have sat in a good job where he was, but chose to take up the challenge with Fujitsu in Scotland.
Liberal Democrat councillor David Alston said: "[The project] is never going to be wonderful, but it could be that at the end of the day it was ok." 
He warned Fujitsu that the council will be upfront about the problems associated with the contract: "We will tell it as it is if we are asked."
Liberal Democrat councillor Gregor Rimell criticised Fujitsu's approach from the start. "Fujitsu bids for every big contract, but it came into this without the [right] management structure or manpower," he said.
Shepherd admitted there was an insufficient management structure and Fujitsu has increased its programme management team from three to 12 individuals.
Delivering energy cost savings
Fujitsu highlighted its achievements. It said the educational roll-out plan had been completed successfully and that the corporate roll-out to council offices is on course to be completed by next week. It also described the cost savings now being made on electricity bills as a result of its work.
It is acknowledged that a small number of actions in the correction plan are not finished, but these are not affecting service delivery

Fujitsu statement
"The average electricity cost of running each PC has been halved – from £60 to £30 a year – and monitor costs have dropped by 80% – from £15 to £3 a year. This is the key factor in achieving overall savings of nearly 40% (£500,000) in the first year alone, and a projected drop of 70% over two years. This has not only saved the council money on energy consumption, but also reduced its carbon footprint," said Fujitsu.
But resource committee head Wilson said this was part of the proposal, so the achievements were nothing to brag about: "The energy saving was not an add-on…it was in the contract."
Fujitsu said in a statement following the meeting: "It is acknowledged that a small number of actions in the correction plan are not finished, but these are not affecting service delivery. Fujitsu will deliver the very comprehensive set of documents required by the council as part of the correction plan by the end of March, although we recognise that the council will need more time to review these documents.
"We have acknowledged that some aspects of the contract could have been done better, but we are putting all available resources into the project to ensure it is completed as swiftly as possible."
See the Fujitsu executive being grilled at the meeting at this link. The committee discusses the IT contract at point ten after just under 20 minutes and Shepherd's grilling ins within this.
Email Alerts
Register now to receive ComputerWeekly.com IT-related news, guides and more, delivered to your inbox.
By submitting your personal information, you agree to receive emails regarding relevant products and special offers from TechTarget and its partners. You also agree that your personal information may be transferred and processed in the United States, and that you have read and agree to the
Terms of Use
and the
Privacy Policy
.