ICANN opens applications for custom web domains
The Internet Corporation for Assigned Names and Numbers (ICANN) has opened applications for new generic top-level domain names like .London or .Tesco.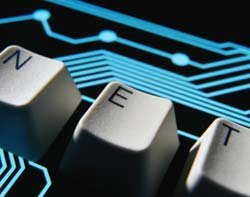 This Article Covers
RELATED TOPICS
Companies and public sector bodies can now apply for new internet domain names that use their own brands instead of the usual .com or .co.uk suffixes.

Download this free guide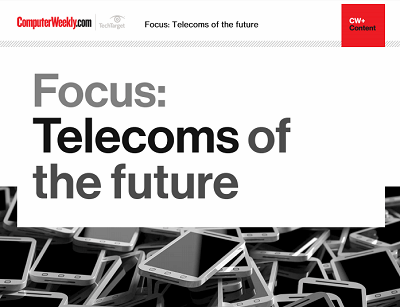 The challenge of being in telecoms
Computer Weekly catches up with Vodafone's UK chief technology officer for an in-depth look at how one of the world's largest mobile telecommunications service providers is evolving its business to cope with the ever growing challenges in telecoms.
By submitting your personal information, you agree that TechTarget and its partners may contact you regarding relevant content, products and special offers.
You also agree that your personal information may be transferred and processed in the United States, and that you have read and agree to the Terms of Use and the Privacy Policy.
The Internet Corporation for Assigned Names and Numbers (ICANN) has opened applications for new generic top-level domain names (gTLDs) like .London and .Tesco as an alternative to 22 existing gTLDs that include the most common .com and .net.
In June 2011, ICANN announced that it would allow the creation of potentially limitless variations of domain suffixes from January 2012.
Until April, businesses and other organisations will be able to apply for gTLDs containing almost any word in any script or language in the first phase of the project.
Organisations that can afford the £116,000 application fee, £16,000 registration fee and £300,000 annual running cost are expected to rush to secure their own domain.
Supporters argue that custom gTLDs will help organisations establish a unique internet presence and create more secure online environments as they will be responsible for their own domains.
But law enforcement agencies have cautioned that the proliferation of a whole new level of addresses could further complicate policing of the web, according to The Guardian.
Companies already hire lawyers to defend their trademarks online and many corporations view the proliferation of top-level domains as a giant problem, critics said.
ICANN has defended the move by saying the system will offer many ways for website owners to protect their trademarks and promising to enforce criminal background checks for the top executives of all new domain name registrars.
The internet body also claims the expansion will create a more international internet by allowing top level domains in Chinese, Hindi and other languages that do not use the Latin alphabet.
ICANN plans to publish details of who has applied for what top level domain in May. The organisation has promised to hear any protests and shut down trademark violators quickly.
ICANN estimates straightforward applications will take approximately nine months to complete, but if there are any duplicate applications or formal objections it will take up to 20 months to complete the dispute resolution process.
Read more on Internet infrastructure