Technology Strategy Board plans series of launchpad investment events to boost UK's tech start-ups
The Technology Strategy Board (TSB) is proposing to set up investment launchpad programmes for technology start-ups in different locations across the country.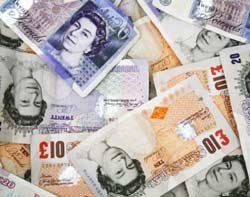 The Technology Strategy Board (TSB) is proposing to set up investment launchpad programmes for technology start-ups...
Continue Reading This Article
Enjoy this article as well as all of our content, including E-Guides, news, tips and more.
By submitting your personal information, you agree to receive emails regarding relevant products and special offers from TechTarget and its partners. You also agree that your personal information may be transferred and processed in the United States, and that you have read and agree to the Terms of Use and the Privacy Policy.

in different locations across the country, following the success of its Tech City investment competition in London.
Eighteen businesses won funding of up to £100,000 each from the government this week, in an event designed to foster small technology companies in the area. The government committed a total of £2m to the competition, which will be given to the companies once they have secured private sector cash to match the amount. Around 100 angel investors attended the event.
David Bott, director of innovation programmes at the TSB, told Computer Weekly the board was in talks with the government to set up more technology funds for hubs across the country, such as for media clusters in Manchester and biotech in Cambridge.
"The success of the Tech City shows how replicable the launchpad idea is, so we're looking to go to different areas of the country to help stimulate investment for other tech start-ups," he said.
Bott added that the TSB was more than just a funding vehicle for SMEs: "Of course good technology companies will meet the right investors. But right ones won't always meet the right investors, so we have brought together the relevant communities, as many companies are unknown to angel investors who themselves are a diffuse network."
Alice Taylor of toys and games system company MakieLab, which allows small companies to manufacture their own furniture using computer-aided production, won £100,000 of investment at the event. And Taylor has already lined up a further £100,000 in private sector investment.
"I'm sure we would have got investment anyway, but this has really helped in accelerating the process.," she said.
"Without doubt there is a problem raising money in UK. I used to live on the West Coast in America and it's a lot more easier and quicker to raise early stage funding there, with a lot more competition between investors. For some reason there's not so much of this type of funding available in the UK."
Speaking at the East London event, Universities and Science minister David Willetts said: "The government is committed to ensuring the continued success of Tech City because we want the UK to help to lead the next wave of technological breakthroughs."