Government pushes for open standards
Open standards should be sought in all government IT procurement specifications, says the Cabinet Office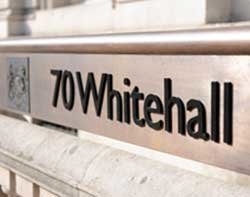 Open standards should be sought in all government IT procurement specifications, the Cabinet Office has said in a policy note.
When purchasing software, ICT infrastructure, security and other ICT goods and services, where possible government departments should deploy open standards, according to the note published with little fanfare on the department's web site last week.

Download this free guide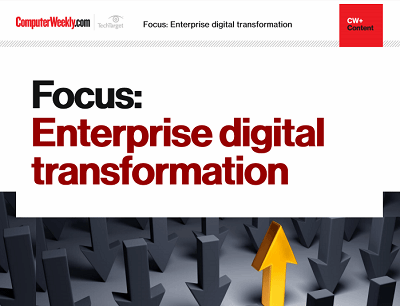 Are you digital to the transformation?
Digital transformation - the buzzword that we can't get away from. Enterprises need to accelerate their digital transformation journeys to avoid being left behind in an increasingly digital world. It's not an easy feat, but one that can be costly to get wrong. Join us as Computer Weekly takes a look at how businesses can stay on track through collaboration, innovation, and listening to user needs.
By submitting your personal information, you agree that TechTarget and its partners may contact you regarding relevant content, products and special offers.
You also agree that your personal information may be transferred and processed in the United States, and that you have read and agree to the Terms of Use and the Privacy Policy.
Government assets should be interoperable and open for re-use in order to maximise return on investment, avoid technological lock-in, reduce operational risk in ICT projects and provide responsive services for citizens and businesses, said the Cabinet Office.
The government's definition of "open standards" is that standards are thoroughly documented and made publicly available at zero or low cost. They should have "intellectual property made irrevocably available on a royalty free basis; and as a whole can be implemented and shared under different development approaches and on a number of platforms", said the policy note. Many popular IT products are likely to find it difficult to conform to such stipulations.
The full definition of what government means by "open standards" is standards which, according to the policy note:
result from and are maintained through an open, independent process;
are approved by a recognised specification or standardisation organisation, for example W3C or ISO or equivalent. (N.B. The specification/standardisation must be compliant with Regulation 9 of the Public Contracts Regulations 2006. This regulation makes it clear that technical specifications/standards cannot simply be national standards but must also include/recognise European standards);
are thoroughly documented and publicly available at zero or low cost;
have intellectual property made irrevocably available on a royalty free basis; and
as a whole can be implemented and shared under different development approaches and on a number of platforms.: