Battery recalls aren't free
Notebook battery recalls billed as free could end up costing more than companies expect.
If you think the plethora of battery recalls by major notebook manufacturers amounts to nothing more than a minor nuisance, think again.

That defective battery could cost companies a bundle. Jack Gold, president and founder of J. Gold Associates, a Northborough, Mass.-based research and advisory firm, recently released a paper detailing the cost of a battery recall to an average enterprise.

Download this free guide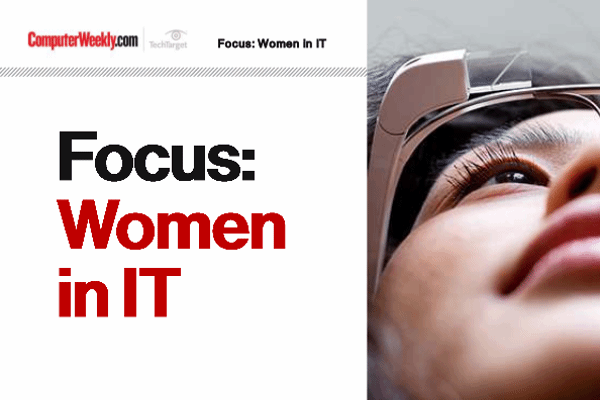 Shifting the landscape of gender and diversity
The number of women in tech in Europe is an average of 16%. This guide offers a collection of articles highlighting some of the prominent issues surrounding increasing the number of women in the IT industry.

By submitting your personal information, you agree that TechTarget and its partners may contact you regarding relevant content, products and special offers.

You also agree that your personal information may be transferred and processed in the United States, and that you have read and agree to the Terms of Use and the Privacy Policy.

For the sake of analysis, Gold estimated that there is a centralized, company-wide burdened cost of $40 per unit for assessing who has an affected machine, ordering replacement batteries, receiving and distributing batteries, retrieving and disposal of batteries, and other steps involved in the recall process. He also estimated that the end-user burdened pay rate is $72 per hour; the technician burdened rate is $80 per hour.

Gold's analysis found that the cost of replacing a battery in a notebook device that is located within (or can be brought into) corporate premises to be repaired by technical staff is $102 per unit. For a notebook used in the field that has the battery replaced by the end user, the replacement runs $148. Lastly, a field notebook that is sent back to a corporate location to be fixed totals $434. That $434 includes the cost of shipping it back to the corporation and for the corporation to return it to the field worker, the costs of repairing and replacing the battery, loss of productivity and additional costs.

Daniel Taylor, managing director of the mobile enterprise alliance, agreed that nothing is ever truly free, and the battery recalls are no different.

"Everyone in the IT community understands that there is no such thing as free," he said. "Even if something comes at no cost, there are still the costs of managing it, deploying it, supporting it and making certain that the old ones are disposed of properly."

Taylor's estimated cost per laptop differs slightly from Gold's, but both prove that the recalls can cost a lot more than nothing at all.

"If you add up shipping, help desk and recycling costs," he said, "you can easily have a number between $50 and $100 per laptop."

Gold said that most companies will have a split between in-house technical staff remediation and field end-user replacements of batteries. Assuming a 50-50 split between in-house and end-user replacement, the average cost to companies will be $125 per notebook, he said. That $125 does not take into account the number of units that need to be shipped back to offices.

As of late last month, more than 7 million notebook batteries had been recalled. Dell pulled 4.2 million; Lenovo, 526,000; Toshiba, 830,000; Apple, 1.8 million; and Sony, 28,000. Not all recalled batteries are in enterprise notebooks, however. The number of affected corporate notebooks is just under 3 million, Gold said.

Using the repair cost per unit, the total cost of the battery recall to corporate users could be $372 million. Though vendors are paying for the cost of replacement, they are not covering the corporate expenses associated with replacement of batteries. Using that model, an enterprise with 5,000 affected notebooks would end up covering roughly $625,000 in additional costs that the battery vendor will not reimburse.

Gold recommends that companies with a large number of recalled batteries negotiate with vendors to defray some of the financial burden the recall can impose. Many vendors will offer credits on new purchases and additional service offerings, he said, and they will extend warranties to ease the financial pain caused by the not-so-free recalls.

"Few companies realize how much it costs them internally to repair and/or replace affected units," Gold said.
Read more on IT jobs and recruitment