Web services security enhanced by new technologies
A new suite of security products from Layer 7 aims to protect SOA, Ajax and Web 2.0.
With the new SecureSpan XML appliances Layer 7 Technologies announced at the Gartner Symposium/ ITxpo, that the the company is attempting to cover gamut of SOA, Web services and Web 2.0 technologies.

Download this free guide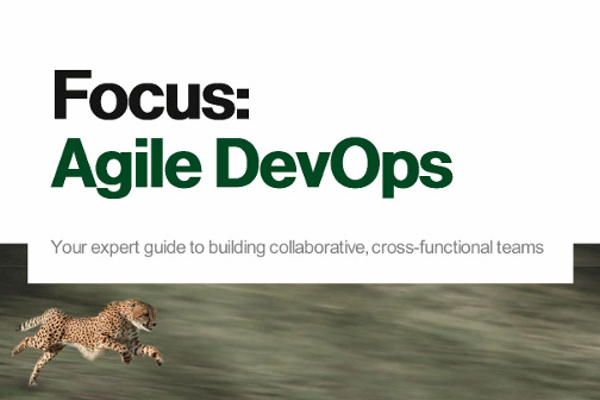 How to bring agility to your DevOps team?
Learn how to successfully adopt a DevOps in your organisation as well as how to improve the agility of the team and draw inspiration for your DevOps project from 3 case studies.
By submitting your personal information, you agree that TechTarget and its partners may contact you regarding relevant content, products and special offers.
You also agree that your personal information may be transferred and processed in the United States, and that you have read and agree to the Terms of Use and the Privacy Policy.
Customers who buy an accelerator, once they need a data screen, they can buy a software license key and upgrade to the data screen.
Dimitri Sirota
Vice President for Marketing and AlliancesLayer 7 Technologies Inc.
The suite of XML appliances and gateway software cover SOA, as well as what Layer 7 calls Web-Oriented Architectures (WOA), based on a variety of technologies including Ajax, SOAP, Plain Old XML (POX) and Representational State Transfer (REST), said Dimitri Sirota, the company's vice president for marketing and alliances.

"We are introducing whole family of XML security and networking solutions where for the first time, we're not only addressing SOA, but also Web 2.0," he said. "In addition to handling SOA, we're handling Web services more broadly, including Web 2.0. From our perspective, any application that's shared out to another application using any kind of XML protocol, SOAP, REST, POX, Ajax and so on, we can help secure, simplify and scale that infrastructure."

Analyst reaction to the broad coverage of the appliances was positive. Jason Bloomberg, senior analyst with ZapThink LLC said that while the Layer 7 technology for XML and Ajax threat prevention is similar to that of Reactivity Inc. and Forum Systems Inc., the breadth of what Layer 7 is offering with XML Accelerator, XML Data Screen, XML Firewall and VPN, and XML Networking Gateway all physically installed together is a differentiator.

"What is more differentiated about the Layer 7 offering is the way they cover the gamut of policy management, security and threat prevention needs," Bloomberg said. "Customers can buy any of the boxes and upgrade it simply by installing a new license key. Essentially, the appliances grow with the customer's needs without having to switch out hardware."

With software updates available as standards and requirements change, Sirota said the appliances are designed to relieve both developers and IT managers from having to concern themselves with staying current on the status of WS-Policy or new versions of SOAP.

@26871

"All of these appliances are software upgradeable," the Layer 7 executive said. "Customers are protected from changes in protocols, changes in standards and changes in their requirements. Customers who buy an accelerator, once they need a data screen, they can buy a software license key and upgrade to the data screen."

The SecureSpan family of XML appliances includes:

SecureSpan XML Accelerator providing high-throughput document parsing, validation and transformation in a datacenter or with an ESB
SecureSpan XML Data Screen providing high-speed XML threat protection, content filtering and traffic control
SecureSpan XML Firewall and VPN providing advanced identity and message-level SOA security for cross-domain, B2B and portal SOA initiatives
SecureSpan XML Networking Gateway providing policy based message routing, mediation, virtualization, SLA and SOA governance enforcement
This article originally appeared on SearchWebServices.com
Read more on Web software