Podcast: Five ROBO data storage pitfalls and how to avoid them
Learn about five common data storage hazards as well as technologies that prevent data loss or application downtime.
A sound data storage strategy incorporates data security along with regular and timely backups, replication, snapshots and archiving among other techniques. This podcast takes a look at five common data storage and availability hazards along with existing and emerging technologies to assist network managers in protect against and avoid data loss or application downtime.

Download this free guide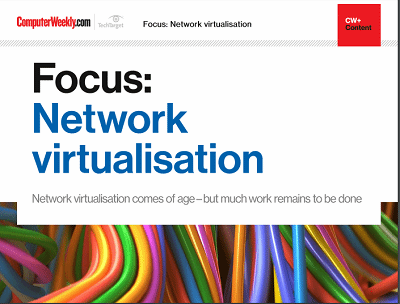 Network Virtualisation coming of age
Join Computer Weekly as they revieww how virtualised networks can help enterprise organisations save money on their wide area networking (WAN) infrastructure and give some tips on strategy.
By submitting your personal information, you agree that TechTarget and its partners may contact you regarding relevant content, products and special offers.
You also agree that your personal information may be transferred and processed in the United States, and that you have read and agree to the Terms of Use and the Privacy Policy.
Read more on Data centre networking