Wi-Fi essentials guide
If you're thinking Wi-Fi, think SearchNetworking.com.au's Wi-Fi round up.
If you're hankering for some Wi-Fi reading material, SearchNetworking.com.au will surely have something to suit you, regardless of your tastes.
Gossipy readers will consume our uncovering of WEP's scandalous secret shame with glee, while our sensationalist readers will love the exposé of the menace of converged Wi-Fi.

Download this free guide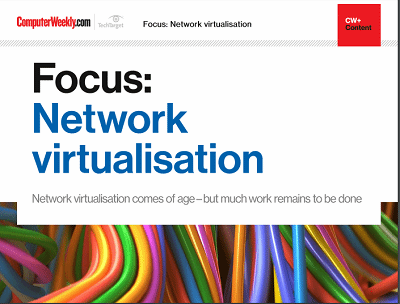 Network Virtualisation coming of age
Join Computer Weekly as they revieww how virtualised networks can help enterprise organisations save money on their wide area networking (WAN) infrastructure and give some tips on strategy.
By submitting your personal information, you agree that TechTarget and its partners may contact you regarding relevant content, products and special offers.
You also agree that your personal information may be transferred and processed in the United States, and that you have read and agree to the Terms of Use and the Privacy Policy.
The obsessive will certainly benefit from Ian Yates' attempt at constructing the perfect Wi-Fi network, as well as Lisa Phifer's criteria for indoor Wi-Fi network evaluation, and re-evaluation, and re-evaluation, etc.
The Busting of five Myths about Wi-Fi will surely entice SBS viewers.
And finally we come to the fearful, who will no doubt scramble forward from under their firewalls to read about defending small Wi-Fi clients.
Read more on Data centre networking