News Wrap 2.0
TechTarget ANZ's slightly skewed look at this weeks news.
TechTarget ANZ's slightly skewed look at this weeks news.
April Fool!
April Fool's day has a special place in writers' hearts. Its a lot of fun thinking up ways to fool you.
But this year the day falls on Sunday ... and while we know some of you will be reading us on the big day, numbers will be down.
So indulge us a little by letting us reveal what would have been our April 1 news on you now. Here goes...
Coalition to unleash 'Talking Howard' Doll
This year's federal election campaign will see the Liberal party take a leaf from marketing tactics used to promote beer by deploying hundreds of thousands of 'Talking Howard' dolls to comment on ALP advertising.

Download this free guide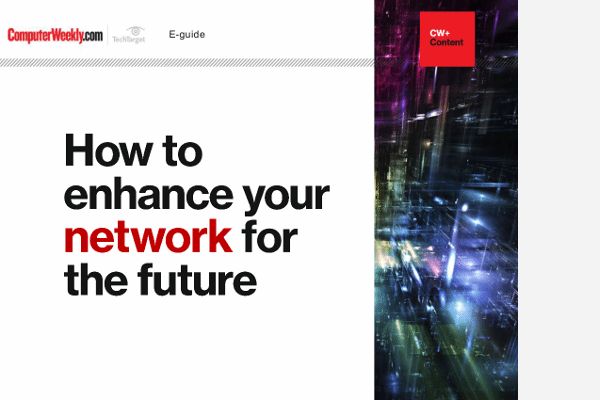 How to enhance your network for the future
Latest on networking developments and directions: NFV, self-optimising networks and IoT enabled smart cities
By submitting your email address, you agree to receive emails regarding relevant topic offers from TechTarget and its partners. You can withdraw your consent at any time. Contact TechTarget at 275 Grove Street, Newton, MA.
You also agree that your personal information may be transferred and processed in the United States, and that you have read and agree to the Terms of Use and the Privacy Policy.

The dolls use the same technology as the 'Talking Boonie' dolls used to promote Victoria Bitter and will see small statuettes of John Howard distributed in tax returns. TechTarget ANZ understands the dolls will be set to detect ALP advertising and respond with pejorative comments.
"If an ad comes on promoting the ALP's broadband policy, Talking Howard could respond with comments about it being financially irresponsible," a Liberal Spokesman told TechTarget ANZ.
Back to reality
Now that's pretty funny, isn't it? Which is why we're angry that we have been robbed of the chance to do it right and try to actually fool you all.
Stupid calendar...
...Okay. Enough sulking. Let's point out some REAL stories worth a read.
Must...Destroy...Data
When you need to destroy data irerovocably, are you up to the task? Read on to maximise your destructive potential!
No disk or phone is safe
Security is an all-pervasive issue, as we discovered this week in pieces about VoIP, storage and virtualized vulnerabilities.
WAN optimisation for fun and profit
Ian Yates is three fifths of the way into a cracking feature about WAN optimisation.
Just like Michael Jackson
Australia's Moonwalk is winning friends in the USA with its fast-moving ILM software...Read more.
Where the Sun don't shine
Sun has re-organised its storage division and says new NAS are in the pipeline...Read More.
Web site of the week...
www.willitblend.com is one of the best web sites we have ever seen, ever. High-end blender vendor Blendtec drops all sorts of stuff into its machines and the results are delightfully stupid.
The light bulb smoothie is just for starters, with the blended IT infrastrcture sure to achieve cult status.
Read more on Data centre networking