Gartner: Quad-core slowed 2006 server sales
New Gartner data suggests that quad-core servers are not exciting users.
Gartner has published worldwide server shipment numbers for 2006, and postulated that the transition to quad-core x86 chips may be responsible for the lackluster numbers.

Download this free guide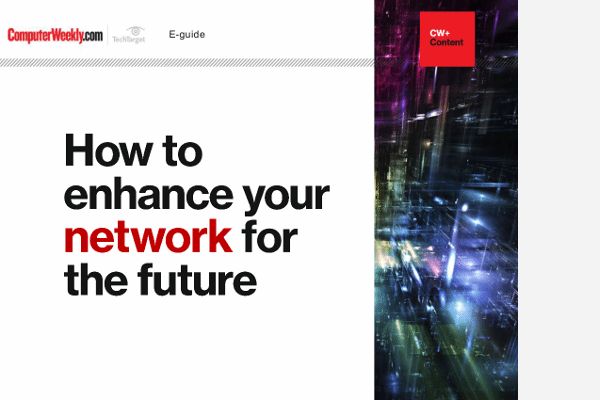 How to enhance your network for the future
Latest on networking developments and directions: NFV, self-optimising networks and IoT enabled smart cities
By submitting your email address, you agree to receive emails regarding relevant topic offers from TechTarget and its partners. You can withdraw your consent at any time. Contact TechTarget at 275 Grove Street, Newton, MA.
You also agree that your personal information may be transferred and processed in the United States, and that you have read and agree to the Terms of Use and the Privacy Policy.

Worldwide server shipments in 2006 totaled 8.2 million units in 2006, an 8.9% increase from 2005, while worldwide server revenue in 2006 reached $52.7 billion, up 2% from 2005, according to Gartner.
"The fourth quarter of the year exhibited slower growth in x86 servers than we have seen in most recent years which constrained the results for the year as a whole," said Jeffrey Hewitt, research vice president at Gartner in a statement. "Most of that slowdown seems to be attributable to a lengthening of the sales cycle due to the anticipated introduction of quad-core x86 processors with some lesser impact from x86 server virtualization."
"RISC-Itanium Unix servers were weak for the year on a global basis falling 1.6% in shipments and 0.8% in revenue," Hewitt said. "Mainframes had the strongest revenue growth of any segment for the year pushing ahead 3.9% over 2005."
IBM continued to lead the worldwide server market based on revenue in 2006. Gartner analysts attribute the company's performance to 10.3% growth in the System z mainframe and 7.0% growth in its x86 System x models. IBM System p and System i (AS/400) revenue both dropped for the year.
In regards to server shipments, Hewlett-Packard remained the worldwide leader for 2006, growing its shipments by 8%. The company grew its ProLiant brand 8.5% in shipments for the year, and the HP Integrity line climbed by 30.1%. All other HP brands declined for the year.
Of the top 10 vendors in server shipments worldwide, Rackable Systems had the highest growth with a 68% increase for the year. The only other vendor in the top 10 to increase its shipment share was NEC (0.2%).
Blade servers continue to be a high-growth segment with a revenue increase of 36.5% and a shipment increase of 33.0% for the year. IBM remained in the lead with 41.1% blade revenue share, but HP narrowed the revenue share gap by 2.8%. These two vendors continued to dominate the blade market, making up almost 74% of the worldwide blade revenue share for 2006.