Santander's Abbey experience pays back
The experiences both good and bad that Santander had during the integration of Abbey IT into its core banking system have made its next major transition easier.
This Article Covers
RELATED TOPICS
The experiences both good and bad that Santander had during the integration of Abbey IT into its core banking system have made its next major transition easier.

Download this free guide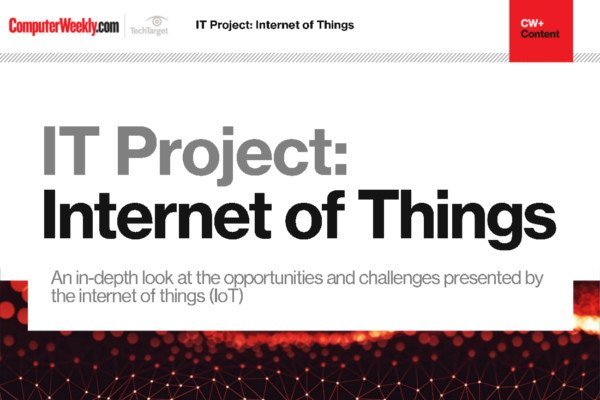 IT Project: Internet of Things
Have an in-depth look at the opportunities and challenges presented by the internet of things
By submitting your personal information, you agree that TechTarget and its partners may contact you regarding relevant content, products and special offers.
You also agree that your personal information may be transferred and processed in the United States, and that you have read and agree to the Terms of Use and the Privacy Policy.
The differences between the UK and Spanish banking sectors made Abbey's integration to the Partenon platform complex. But now it is complete and as a result of experience the integration of Alliance & Leicester will be easier.
Juan Jose Kuntz, CEO of Isban UK, which provides IT services to Santander, said the integration was complex as a result of different regulatory issues and customer behaviour.
He said for example people in the UK change their bank accounts much more regularly than in Spain. The process for enrolling new customers joining as a result had to be different.
"It was complex because of these differences but the [Partenon] system was flexible enough [to take in these differences]," said Kuntz.
He said the system was designed in a way that enables the system to be changed to suit particular requirements. "We could create products very rapidly and tailor them to fit needs."
Partenon enables Santander staff to be able to access all customer information from one point rather than having to access multiple legacy systems. This is known as straight through processing.
The migration of systems inherited through UK acquisitions to its core banking platform will pay dividends when it re brands its UK operations over the next year.
Abbey completed the acquisition of Abbey last year. The bank moved 10 million savings accounts, four million current accounts and eight million card accounts to the new platform from Abbey systems.
The bank has renewed its branch communications network by building more than 45 portals for 26,000 employees and third-party organisations, and has also created a back-up datacentre.
Santander bought Abbey in 2004. It acquired Alliance & Leicester last year. Santander expects to make £300m cost savings after integrating Abbey with Partenon. It plans to make efficiency savings of between £30m and £50m by integrating Alliance & Leicester with Partenon core banking system.
The bank has learnt lessons from problems as well a successes. In November 2007 the bank acknowledged that service to customers has were disrupted. Staff could not access various services and customers could not be served.
The bank said only a small number of customers had been affected. But staff say they are under pressure because of difficulties with the roll-out. Then in December last year it said an IT upgrade that caused problems for customers was related to an ongoing transformational programme.
Some Abbey small business customers were not able to see or make transactions on certain accounts as systems were upgraded.
Read more on Networking hardware