How to use Twitter in disguise
A British web developer has created an application that can disguise the fact that workers are using Twitter at work...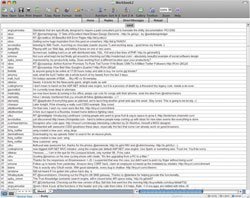 A British web developer has created an application that can disguise the fact that workers are using Twitter at work.
Many businesses are suspicious that Web 2.0 social networking applications are causing employees to waste time at work.
The Spreadtweet application allows users to use a spreadsheet-like interface to manage their tweeting without being noticed by colleagues and bosses.

Download this free guide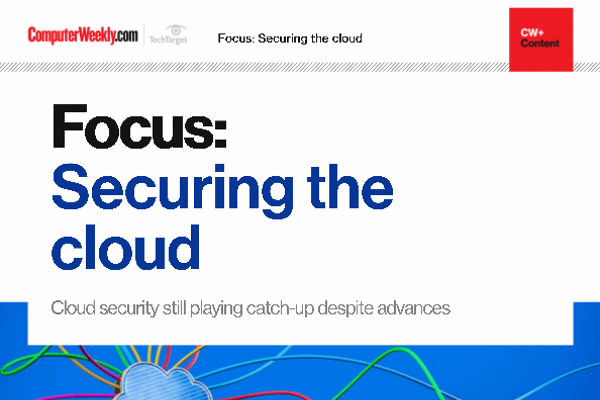 94.4% of cloud apps are not secure enough for enterprises
Access this e-guide with 6 key articles on cloud security and learn how to protect your organisation and its data on the cloud.
By submitting your personal information, you agree that TechTarget and its partners may contact you regarding relevant content, products and special offers.
You also agree that your personal information may be transferred and processed in the United States, and that you have read and agree to the Terms of Use and the Privacy Policy.
Twitter is a social networking tool that enables users to stay in touch and share information in real time. Users can use a maximum of 140 characters per message or "tweet".
The site's users have grown by more than 3,000% in the last year, according to figures from internet monitoring site Hitwise.
Its share of UK traffic increased by about 33 times between February 2008 and February 2009. The site is growing 25 times faster than Facebook, which grew by 123% in the same period.
Some businesses are yet to identify a business value of the application. However, organisations such as banks are using it to communicate with customers.
Stephen Beynon, managing director at ntl:Telewest Business, said organisations should look at how they can embrace social networks, not suppress them.
"Sites like Twitter have transformed business communications, enabling organisations to share news, recruit employees, and engage with customers who are praising or criticising them."
"Given that many employees are now recruited via social networking sites, they expect to use them when they enter the workplace. This attitude shift, combined with the nonstop tide of innovation online, has given rise to a new generation of social tools, many of which require extra bandwidth.
"Some organisations have avoided using social media because of fears that it could strain corporate networks, but this is no longer the case. The majority of larger businesses have now invested in next generation networks to provide ample bandwidth to support this extra relationship building activity alongside more mission critical applications."
Read more on Web software